Unleash Your Inner Athlete with Our 10-Week Kettlebell Program!
The world of fitness is constantly changing, and it can be challenging to keep up.
That's why we've created a program designed to take your fitness to the next level, no matter what your starting point. Our 10-week Kettlebell program combines the power of kettlebells with a progressive training schedule to help you reach your fitness goals.
The Power of Kettlebells:
Kettlebells are versatile and effective workout tools that can help you build strength, increase endurance, and improve flexibility. This program takes full advantage of the many benefits of kettlebells, using them to help you reach your fitness goals.
10 Weeks of Progress:
This program takes you on a journey from beginner to advanced in just 10 short weeks. With 3 workouts each week for the first 4 weeks and 4 workouts each week for the last 6 weeks, you'll be amazed at the progress you'll make in such a short amount of time.
Workouts for Your Busy Schedule:
Each workout varies in length, from 25-60 minutes, making it easy to fit into even the busiest of schedules. You'll only need one or two kettlebells in the range of 15lb to 25lb and a yoga or exercise mat to get started.
Free Bonus:
Intro to Nutrition and Healthy Eating:
We know that nutrition is just as important as exercise when it comes to achieving your fitness goals. That's why we've included a free bonus of our Intro to Nutrition and Healthy Eating guide, to help you make the most of your workout and achieve your fitness goals.
Convenient and Accessible:
With links to video explanations for individual exercises and a printable PDF workout calendar, you'll have everything you need to succeed right at your fingertips. Our program is available in both mobile and desktop versions, making it easy to access from anywhere, at any time. Say goodbye to the gym and hello to a new, more convenient way of working out.
Invest in Yourself:
Don't wait another day to start your fitness journey. Invest in yourself and try our 10-week Kettlebell program today! Unleash your inner athlete and take your fitness to the next level!
Meet Your Instructor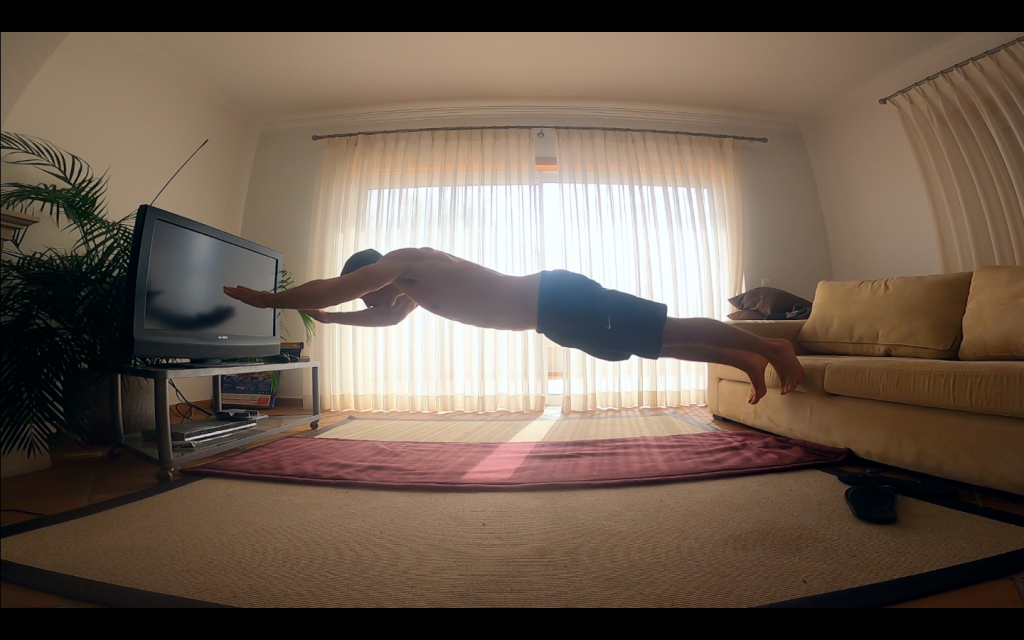 Chris Higgins is your instructor for this course. He's been practicing calisthenics for 7 years and is a NASM Certified Personal Trainer.
He's helped hundreds of students lose weight, build muscle, and reach their skills goals of doing handstands, muscle-ups, and other tricks. He is the brain behind the workouts and any support you need will be given by him.
Almost a year of workouts using only bodyweight and kettlebell exercises. Bundle up and save 50% vs buying each program individually.