Many people have trouble setting aside time to go to the gym, some don't have the extra cash for membership, and others don't have equipment at home.
Instead of letting those barriers prevent you from getting fit, we decided to crush them with this 4 week total body workout you can do anywhere, anytime.
How does it work?
After you pay, you will receive a download link that will contain:
Your PDF of the 4-week program. There will be a day-by-day guide to the program. Each workout will have links to video examples of the exercise.
Your calendar. If you are already familiar with the exercises, you can simply print the calendar and follow the program.
An extra PDF on nutrition. To optimize the results, we highly recommend following our nutrition module.
Meet Your Instructor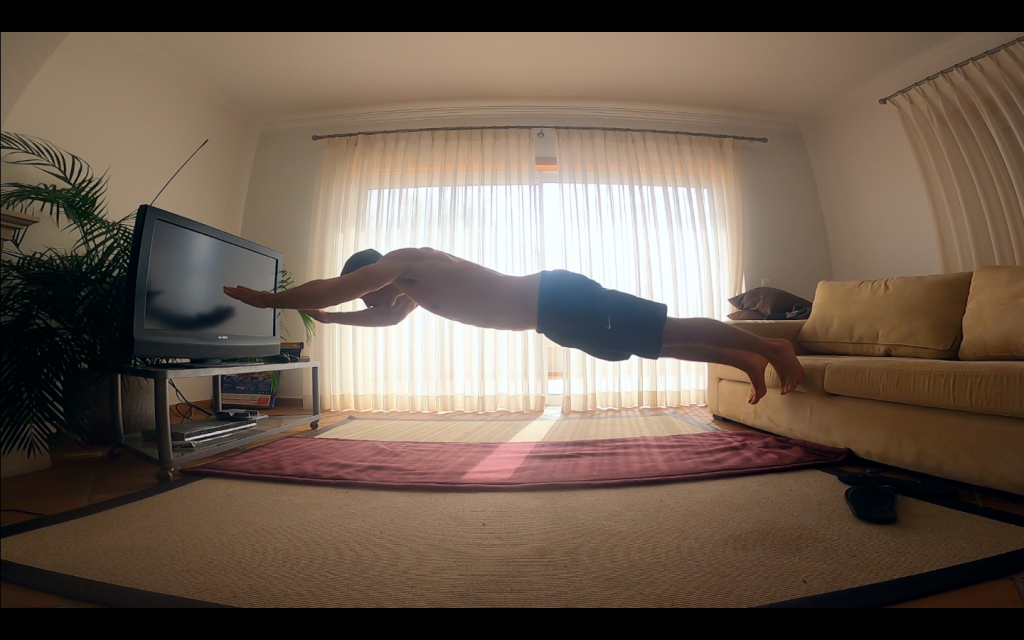 Chris Higgins is your instructor for this course. He's been practicing calisthenics for 7 years and is a NASM Certified Personal Trainer.
He's helped hundreds of students lose weight, build muscle, and reach their skills goals of doing handstands, muscle-ups, and other tricks. He is the brain behind the workouts and any support you need will be given by him.
User Reviews
"I bought this program and challenge myself to follow it through. After 1 month, I lost 4 pounds and could do 20 push ups easily, whilst at the beginning I could barely do 10. Highly recommend it for a no-thrills, easy to follow workout that you can do at home".
Cristina, Michigan, 39.
"Great program if you get bored easily. The program starts nice and easy but gets progressively harder and more complex. 5/5 value for money".
Peter, California, 45.
Sample Workout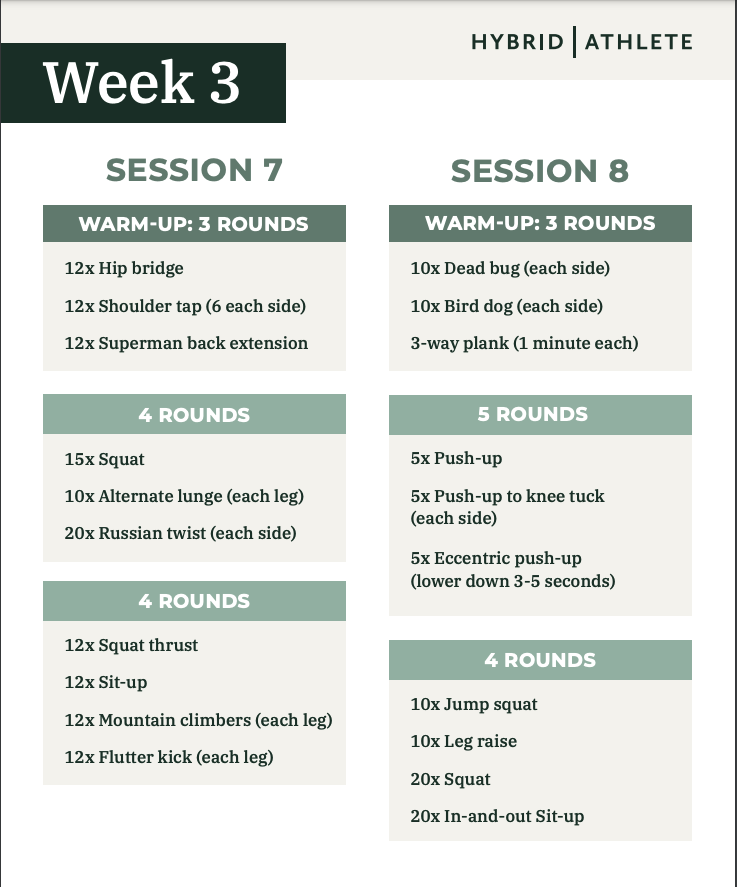 Table of Contents of eBook
Cover………p1
Disclaimer………p2
Introduction- What To Expect- Equipment Needed………p3
Week 1 Session 1 and 2………p4
Week 1 Session 3………p5
Week 2 Session 4 and 5………p6
Week 2 Session 6………p7
Week 3 Session 8 and 9………p8
Week 3 Session 9………p9
Week 4 Session 10 and 11………p10
Week 4 Session 12………p11
Almost a year of workouts using only bodyweight and kettlebell exercises. Bundle up and save 50% vs buying each program individually.