The parallel bars are a great and versatile piece of workout equipment, that can be either portable, allowing you to train wherever you want, or stationary, to be used at your own home gym.
They are often ignored in detriment of their more popular cousin, the pull-up bar, but for no good reason since there are as many or more exercises that can be done in these bars.
In fact, there is a whole discipline in gymnastics dedicated to the parallel bars and some of the most advanced moves in this domain require this piece of equipment.
So without further ado, here is our guide to buying your own parallel bars.
– Sturdy

– Adjustable Height up to 51"

– Great customer Support

– Great Design: Allows for wider range of exercises

– Foam Grip

– Includes instructional DVD

– Adjustable height up to 3" taller than standard (appropriate for people of all heights)

– Lightweight

– Slightly above average price

– Sturdy

– Affordable

– Adjustable height up to 33"

– Distance between bars cannot be changed

– Smaller range of exercises available.

– Easy to install

– Heavy duty (up to 300 lbs)

– Most affordable in category

– Not indicated for 6"1′ and taller

– Super portable

– Light

– Affordable

– Parallettes offer a smaller range of exercises

– Comes with workout program included

– Affordable

– Thiner grip = easier on the wrists

– Lightweight and portable

– Smaller distance to floor = less exercises

– Made of steel rather than wood

– Quality build

– Light but sturdy

– Affordable

– Smaller distance to floor.
Note: When installing parallel bars for home, there are two possibilities: Build a permanent structure, or buy a portable or semi-portable kit.
Best Parallel Bars for Home
[tcb-script type="text/javascript"] amzn_assoc_tracking_id = "pmoor04-20";
amzn_assoc_ad_mode = "manual";
amzn_assoc_ad_type = "smart";
amzn_assoc_marketplace = "amazon";
amzn_assoc_region = "US";
amzn_assoc_design = "enhanced_links";
amzn_assoc_asins = "B07WN27P5L";
amzn_assoc_placement = "adunit";
amzn_assoc_linkid = "26bc7cbbe122d8fdf89a87ef3d32e853";
[/tcb-script]
[tcb-script src="//z-na.amazon-adsystem.com/widgets/onejs?MarketPlace=US"][/tcb-script]
Pros:
Sturdy, supporting up to 500 pounds
Adjustable height of 41 to 52 inches
Dimensions: 27. 95″ Wide and 29. 52" long
Design is simple and limits risk of injuries
Good value for money
Cons:
Customer support is not great
Some customers regard it to be too wide
[tcb-script type="text/javascript"] amzn_assoc_tracking_id = "pmoor04-20";
amzn_assoc_ad_mode = "manual";
amzn_assoc_ad_type = "smart";
amzn_assoc_marketplace = "amazon";
amzn_assoc_region = "US";
amzn_assoc_design = "enhanced_links";
amzn_assoc_asins = "B07K1DNDYC";
amzn_assoc_placement = "adunit";
amzn_assoc_linkid = "6c6714d9f7adbb95219b809077c68e86";
[/tcb-script]
[tcb-script src="//z-na.amazon-adsystem.com/widgets/onejs?MarketPlace=US"][/tcb-script]
Pros:
Suction cups at the bottom makes it more stable
Comes with a body twister plate that rotates frictionless
Sturdy
Adjustable height between 39 to 51 inches in 2.6 inch increments
Good customer service
Cons:
Slightly more expensive than alternatives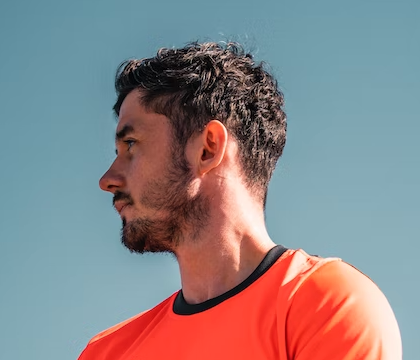 Chris is an experienced Calisthenics practitioner focused on isometric exercises and street workout. He founded thehybridathlete.com in 2017, which was subsequently acquired by theyhybridathlete.com
He is based in Portland and has been working out using solely his own body weight and bars for the past 6 years.