Calisthenics can be done anywhere and by anyone but there are a few key components that you're always looking for when you want to get a good workout in.
One of the joys of calisthenics is that you can do your regimen indoors, outdoors, and learn from any type of trainer.
Finding the right park, gym, class, or personal trainer in a big city like London can be difficult.
Whether you're a local or a newcomer to the area, narrowing down your choices helps you find a place where you can connect with the community as well as get a good workout.
We'll go through some of the best parks, gyms, classes, and personal trainers in the city so you can find one that works best for your routine!
Get Outdoors: Calisthenics Parks
Just like anywhere in the world, the heart of the great city of London doesn't have quite the green spaces that the surrounding areas can afford.
But if you're willing to travel a little to reach a quality spot, there are plenty to be found.
Primrose Hill
This trail is managed by the Royal Parks so everything is carefully cared for and you'll find the trails well-kept.
Scattered throughout the park are several different incline or decline benches that allow you to work through progressions with ease.
The actual Primrose Hill gives you plenty of opportunities to do some short sprints and get your heart pumping too.
Battersea Park
One of the unique things about this park is the low hurdles that are set wide apart.
The wider set of hurdles gives you good obstacles for plyometric and balance workouts.
The low pull-up bars work great as you work to progress through your handstand push-ups too!
Royal Oak Langdon Park
This is another one that's got plenty of space and room for you to get a good workout in!
Check it out and take a jog to get your heart rate pumping before working through your routine in privacy.
Time to Hit the Gym: Calisthenic Gyms in London
Joining a gym is a great way to become part of the community surrounding your workout lifestyle.
These are some of the best calisthenics gyms in London where you'll be able to have all the equipment you need plus some great instruction!
East London Gymnastic Center
They've got everything you can think of!
All the gymnastic equipment for advanced calisthenics workouts can be found at the gym and trainers from all areas ply their trade within these walls.
You may find that this is a more advanced gym than others on the list or around the city.
Commando Temple
Whatever type of calisthenics you can imagine, Commando Temple offers a class or personal training in the section!
Go through parkour classes, kettlebells, or even jiu-jitsu.
School of Calisthenics
You'll be able to start and finish your calisthenic journey with the School of Calisthenics.
You can start by learning online at your own pace and timing, get more support with one-on-one coaching, or join one of the calisthenics workshops to advance your knowledge and ability to move.
Urban Kings
This gym is all about combat discipline!
Join in with classes in boxing, Thai Boxing, conditioning, and MMA to help your body move better and make you stronger overall.
Whether you're a beginner or a more advanced calisthenics enthusiast, there's a place for you at Urban Kings.
The Gym Group
Wherever you find yourself in London or the surrounding areas, there's a gym from the Gym Group in your area.
They cater to workout enthusiasts and beginners alike and help you feel welcome no matter your level of experience.
Gymbox
If you're looking for a unique set of classes and a different way of encountering exercise, Gymbox has you covered.
By focusing on both your physical and mental health, the gym is unlocking the potential of anyone interested in calisthenics!
May Learning Never Cease: Calisthenics Classes in London
If you're not quite ready to step out on your own and you want the community and knowledge that comes from being in a class, there are some excellent options within London itself!
Commando Temple
Just getting started with calisthenics?
Commando Temple can get you started on the right foot and you'll be able to progress up through the ranks as the gym trains any level of calisthenics enthusiast.
School of Calisthenics
As a beginner, the School of Calisthenics gives you a good basis when it comes to calisthenics workouts.
With this base, you can progress your way through all the moves and into more advanced classes all within the system set up by the gym itself.
Urban Kings
Whether you want to learn combat discipline to protect yourself or you just want to get fit fast, Urban Kings can set you on your journey.
Start in the beginner classes and boost your confidence and self-esteem in addition to getting lean and fit through their classes.
Blok
Calisthenics is all about using your body weight to build strength and have fun while working out.
Blok takes that a step further by offering beginner classes that are unique and develop both your body and your mind.
One-on-One Attention: Best Personal Trainers in London
Sometimes you just need a little one-on-one attention to progress in your workout routine.
Personal trainers can give you the dedicated time and attention you need to reach your fitness goals.
A good personal trainer will encourage and push you to be better and grow and these will all get the job done!
Commando Temple
Combat disciplines can be learned in a bigger class but to get the full effect and learn as much as you possibly can, a personal trainer is a good investment.
Whether you just want some beginner lessons so you don't need to train in front of others, or you've exhausted the possibilities for regular classes, a personal trainer at the Commando Temple will help you continue to grow.
School of Calisthenics
By offering both online and in-person training, the School of Calisthenics can easily personalize and adapt a training schedule to suit your needs and timeline.
Personal trainers will give you tips and quality attention so you can keep growing and changing without putting yourself out in front of others.
Urban Kings
Learn to manage your stress and gain confidence in a new skill through the personal ministrations of your trainer.
The time spent with your trainer will help you progress through the various levels with ease.
Best Places to do Calisthenics in London
There are so many great places to do calisthenics throughout the city but the best place all depends on whether you want outdoors a gym or a personal trainer.
Calisthenics is done with little equipment so you can easily move from a gym to the great outdoors if the mood strikes you.
Your trainer may even take the show on the road and take you out to a park to get in your best workout!
Find the place that works for you and the workout you want to achieve and you'll be able to get the job done in no time.
Each gym is unique and offers different benefits for your workout. Whether you need more equipment or a high-quality class, you can find a calisthenics gym in the city that will fit your needs.
Being able to be a part of a larger community of enthusiasts can encourage you in ways you can't even imagine when you're doing workouts by yourself.
No matter where you decide to do your workout, there's a great community of calisthenics enthusiasts within the city of London.
Join a gym, head to a local park, or get together with a personal trainer to keep your calisthenics goals on track. There's no reason to strike out on your own when you're trying to get a quality workout under your belt!
Work through your bodyweight progressions with all the support that London can offer!
The cost of each gym is different but parks are often free.
If you're concerned about cost, head over to the local park and finish your workout without worrying about breaking the bank!
Try out something new today and keep progressing toward your ultimate fitness goals.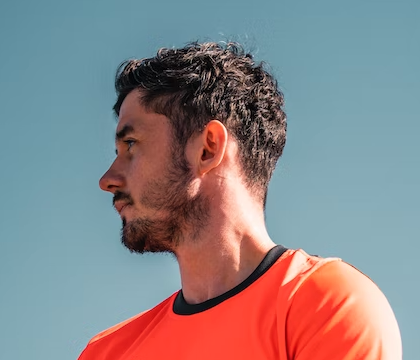 Chris is an experienced Calisthenics practitioner focused on isometric exercises and street workout. He founded thehybridathlete.com in 2017, which was subsequently acquired by theyhybridathlete.com
He is based in Portland and has been working out using solely his own body weight and bars for the past 6 years.