Motivation.
Just like its surplus can inspire and push one toward extraordinary feats, so can its absence lead to complete stagnation. The fire must be kindled or it fades, and this goes double for challenging activities like calisthenics exercise.
Thankfully, there's more than enough ways of keeping yourself pumped; the workout itself being the first thing that comes to mind. Another way is watching the masters themselves do their thing via streaming services. Nothing like a demonstration of the human body's power to get the blood flowing in anticipation for the next training session.
However, there is one way of going even a step further than that: by actually attending live calisthenics competitions! Think about it: no filters, no HUD, no lag, and no way for your lizard brain to disassociate you from the miraculous feats being pulled off before your very eyes!
If that doesn't get you going, chances are that nothing will!
Why Bother?
Always a valid question. With all the ways (both necessary and voluntary) of sinking time in today's world, driving (or even flying) to attend a calisthenics contest could be seen as a luxury. And it might as well be. But here's the thing about luxuries: a lot of them truly are priceless.
Some of the many perks of witnessing these wonders in person include:
Bridging your own gap between theory and practice. Think of a difficult move you've never performed yourself. While seeing it on a screen does tell you that it's possible, that will never come close to witnessing the ovation of the crowd when a master pulls it off perfectly. Experiencing that will do wonders for your own desire to push yourself further than ever before!
Connections, and not in the shallow, business world context. Passions for bodyweight exercise run deep with attendees. These wonderful people love to share stories and debate their own approaches to training. Friendships made here are long-lasting, and after a couple visits, you'll find yourself several perspectives richer. Which brings us to…
Progress further by learning. Visiting a calisthenics contest gives you not one but two fresh channels of information: the contenders' performances, as well as the opinions of other attendees. Doing something wrong? There's no better way to fix that than by witnessing it executed flawlessly, first hand. Thinking of tweaking your routine? Some other attendee has most likely tried it, and would love to chime in!
As they say, seeing is believing. And through reflection and experimentation on what you'd seen, you will not only keep the fires lit, but possibly even learn new ways of putting them to use!
8 Calisthenics Events Well Worth Your Time
As its name says, this is a calisthenics event that puts a tremendous spotlight on bar moves and skills. Competition is always tight, and you can oftentimes see some of the grandmasters of the bar at work. Some of what these people are capable will have you doubting your eyes!
An invention of the World Calisthenics Organization, this one is similar to King of the Bar, and pretty much offers more of the same. If bars are your thing, or you just like seeing people fly without wings, give any one of the two (or perhaps even both) a shot.
Here's a quick look at a previous edition of the competition:
A gigantic international street calisthenics event (organized by WSWCF—World Street Workout and Calisthenics Federation!), this is one spectacle to behold! The competition is insane and there is always a sizeable crowd (so this one won't be as personal as the others), but everyone with a passion for bodyweight training should witness it at least once.
The biggest free running event around, this is where people take to the skies without the aid of a bar. Taking place every year on the Greek island of Santorini, it gathers the most skilled, gifted, and brave practitioners of parkour, acrobatic aerials, and tricks.
Possibly the most famous and widely televised obstacle course in existence (both the original Japanese and Western variant), chances are you've heard of it. Testing the limits of speed, mobility, climbing ability, and ingenuity, Ninja Warrior is always a joy to catch on television—now imagine how it'd be to witness in person!
As far as calisthenics championships go, this one is the plateau; the event where the best of the best come to test their mettle. Whoever and whatever you see here, chances are it's the cream of the crop. Expensive to attend? Of course. Worth it? Always.
Speaking of ancient Greece-themed events, this one is an obstacle race that draws inspiration from military boot camps. There is much to like here, such as the fact that it takes place outdoors, as well as the existence of several different courses. There is one downside though—you have to compete in order to attend, which the aforementioned different courses are meant to encourage.
Want to see the upper limits of pull strength? Look no further! Climbing is a feat of the mind as well as strength and coordination, given that contestants have no idea of what they are about to face beforehand. Give it a shot—it's severely underrated as both a contest and activity!
Final Thoughts
And there you have it: 8 calisthenics competitions to get your competitive juices going. For a lot of calisthenics athletes, this will be their goal. But it doesn't have to be. You can just enjoy calisthenics as a hobby or a way to get/stay fit.
Whatever route you choose don't forget to give it your all and don't give up!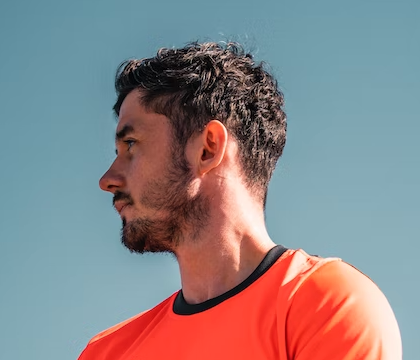 Chris is an experienced Calisthenics practitioner focused on isometric exercises and street workout. He founded thehybridathlete.com in 2017, which was subsequently acquired by theyhybridathlete.com
He is based in Portland and has been working out using solely his own body weight and bars for the past 6 years.