Each year around springtime, gyms across the globe see an influx of new members all hoping to get "beach body" ready.
With the summer fast approaching, this is the perfect opportunity to get the physique they have always dreamed of.
That way, they will be ready to show off those washboard abs when they finally hit the beach.
The problem is, most people either don't know what to do to achieve the results they desire or simply leave it far too late to achieve them, no matter what they do.
If you really do want to achieve the beach body of your dreams though, why leave it until the last minute?
If you get started now, you not only leave yourself ample time to achieve results, but you can also make sure you don't have to rush, so can take your time to select the perfect beach body program for you.
With that in mind, I am now going to take you through some of the best beach body workouts available, with options suitable for people at all different levels and with all manner of goals.
So, if you truly are committed to getting beach body ready, this is the article for you.
Selecting The Correct Type Of Beach Body Workout
Before we begin, it is important to make sure you understand what goes into selecting the correct type of beach body workout.
While the goal of everyone reading this article may, or more likely will, be the same, that doesn't mean you will all have the same road ahead.
As different people will begin their journey at different levels of fitness and with different physiques, everything from the style of training you select to the length of time you allow to achieve your goals needs to be carefully considered, in order to ensure you achieve results.
Before you decide which program you are going to go with, you need to very honestly answer a few questions about yourself.
How much fat do you need to lose, if any? Do you need to put on any additional muscle mass?
Do you have any health conditions or injuries that may affect your ability to train? How long are you realistically going to need to get from where you currently are to where you want to get to?
If you are clear on where you stand on each of these points, it will make selecting the ideal program much quicker and easier, as well as making it much more likely that you will achieve the beach body you have always dreamed of.
Best All-Encompassing Beach Body Program
An all-encompassing beach body program is the ideal option for people who know they need to make improvements in all areas of their physique.
This type of program will help you to cut fat, while also stimulating an improvement in musculature.
As a result, you will be able to change your entire body composition, leading to a much firmer, more ripped appearance.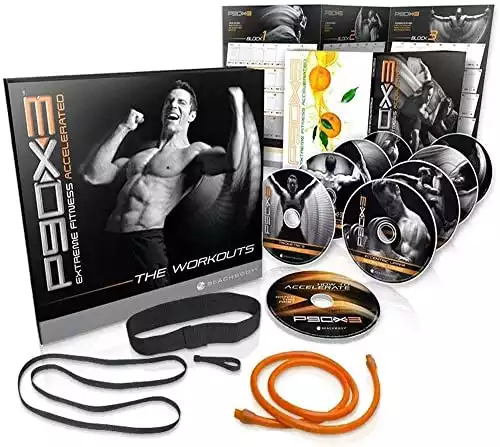 P90X3 is the latest version of the highly popular and successful P90X system.
Designed by celebrity personal trainer Tony Horton, the programs aim to offer both workout routines and nutrition plans to completely change your body.
P90X3 is a 90 day program that will have the user completing a single, 30 minute workout per day.
It is designed to require minimal equipment, so users can conveniently complete the program from the comfort of their own home.
Each of these daily workouts will be predetermined on a schedule you follow and chosen from a selection of 17 that recur throughout the duration of the program.
All of them come with clear and concise video guides, to ensure you know exactly what you are doing every step of the way.
The workouts include things such as total body fitness and conditioning, upper and lower splits to work specific muscles, and even yoga and pilates routines, ensuring you train your body in every way possible.
With nutrition guides designed to perfectly support your training, a calendar to help you track your results, connection to a specially designed Spotify playlist to help you power through your sessions, plus loads more, P90X3 is packed with everything you could possibly need to achieve your goals.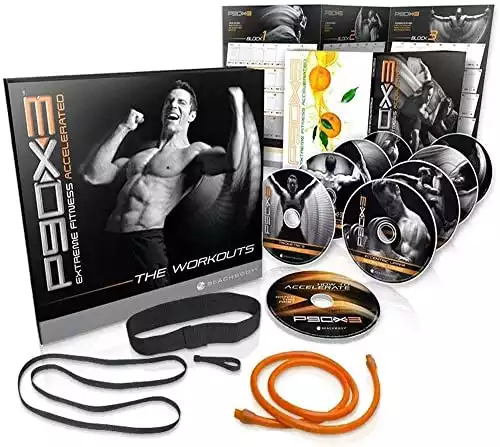 Tony Hoton's P90X3 DVD Workout, Base Kit-DVD Workout Program
You will get a whole workout in just 30 minutes. 16 extreme different workouts help you ramp up the calorie scorching and carve muscle intensity, keeping your heart rate soaring. New beginner is available.
Pros
The high intensity workouts and schedule are great for producing quick results
Workouts are all reasonably short and the video guides make them easy to follow
Designed by a reputable figure in the fitness industry
Requires very little equipment and can be completed from home
Playlists and calendars help you track your progress and stay motivated
Nutrition plan ensures you achieve maximum results from your workouts
Cons
While great in the short term, it gives you very little knowledge with which to build on your success, as you are simply following along
The workouts are quite repetitive, and don't have much progression, which can lead to boredom and losing interest
Can only do so much in terms of muscle building, due to the limited equipment used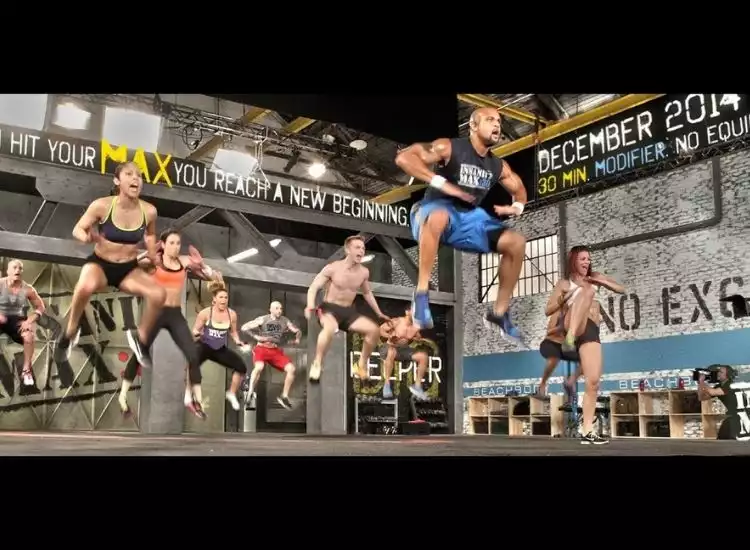 Insanity Max 30 is a program designed by The Beachbody Company, the same parent company that owns P90X.
Created by instructor Shaun T, the name is derived from the fact that each workout lasts 30 minutes, during which time you are expected to perform all movements to your maximum ability.
Each week, you will perform a single workout on 6 consecutive days, followed by a single day of rest.
The program lasts for 2 months and is split into two phases, each of which consists of 5 unique workouts for you to work through, all of which come with easy to follow video guides.
In the first month, you will be performing mainly simple exercises, which should be easy for everyone to follow.
In the second month, you will then progress on to more challenging workouts, designed to make use of the improvements you made in phase 1.
Included with the program is a number of nutrition guides to help support your training, as well as progress and food tracking materials to help you gauge your development.
An additional 7-day ab routine is also included, for those who really want to push themselves.
Spotify playlists are included to help fuel your sessions, while the whole program is accessible on all smart devices.
No exercise equipment is required, as all routines are designed to rely solely on bodyweight exercises.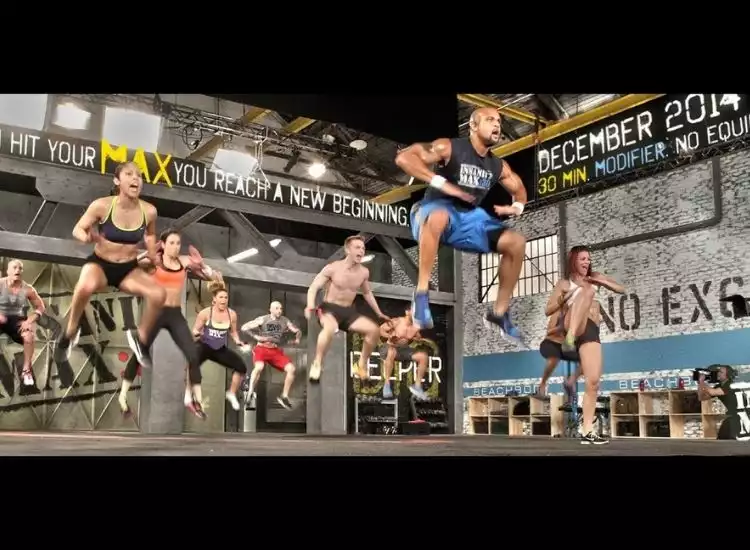 Insanity Max:30
MAX:30 isn't just INSANITY on fast forward.
With 150 brand-new moves, it's a whole new way to work out.
Max-out a little farther each day, and when that happens, you're going to look and feel amazing.
Pros
More progressive approach when compared to P90X3, allowing users to continue growing with the program
Relatively short workouts and program length helps to avoid people losing interest
Simple to follow video guides
Nutrition plans, progress guides, music playlists, and additional workouts are all included
Requires no fitness equipment and can be accessed from all smart devices
The very intense coaching from Shaun T encourages users to push themselves to the max
Cons
Only a single day of rest each week may be too intense for some
Best Beach Body Program For Weight Loss
A beach body program designed for weight loss is the ideal choice for people who already have all of the muscle mass they need, yet it is hidden by a layer of fat, obscuring it from view.
This sort of program will focus exclusively on helping you to shed all of your excess weight, allowing you to show off your hard earned gains to everyone around.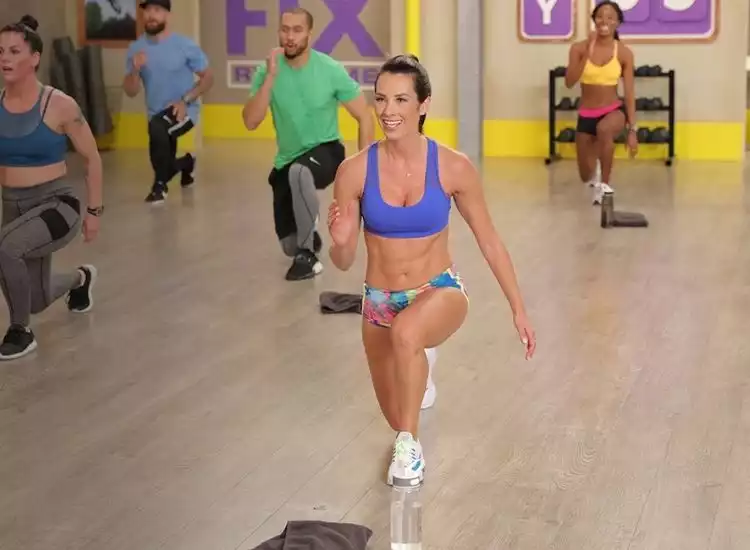 The 21 Day Fix program is a 21 day routine instructed by personal trainer Autumn Calabrese and is completely free to access.
It is based around simple, 30 minute workouts, which feature a combination of cardio, weight training, and yoga.
Each of the three weeks of the program will feature 5 days of training per week, combined with 2 days of "active rest".
Active rest constitutes not working out but still doing something active, such as taking a walk, in order to keep your metabolism ticking over.
The basic plan features seven base workouts to choose from, as well as two bonus workouts.
It will also include a breakdown of Autumn's portion control system, which is designed to help you lose weight without counting calories, while still eating the foods that you enjoy.
The workout guides and progress trackers can all be accessed from any smart device, ensuring everyone can use them, regardless of what technology they have.
Those who like the results offered by the basic program then have a range of different paid options they can upgrade to, in order to continue progressing.
These include features such as specialised eating plans, containers to help with the portion control plan, and a three day "quick fix" program, as well as everything mentioned above.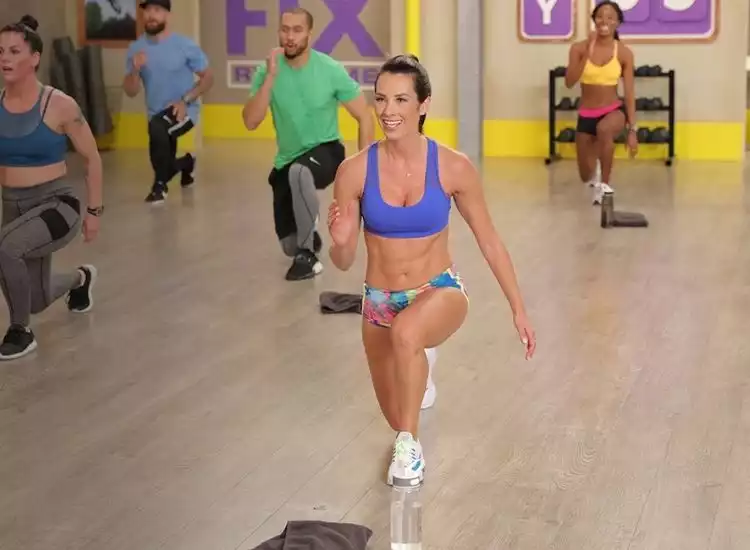 21 Day Fix Workouts - Stream at Home Anytime | Beachbody
Lose up to 15 lbs. in 21 Days
Pros
Greater focus on nutrition than any of the other options, which includes allowing people to eat their favourite foods
Great value for money
The basic program acts as a free trial for the upgraded plans
Uses a combination of weights, cardio, and yoga
Can be accessed on any device
Short workouts and program length will stop people from losing interest
Cons
Short duration can make it very repetitive to use more than once
Focus on portion control rather than healthy eating in general may not work for everyone
Will require access to some fitness equipment
Best Beach Body Workout For Beginners
A beach body workout for beginners will operate much in the same way as the all-encompassing type of program.
It will look to promote both an increase in muscle and a loss of fat, helping to improve your body in all areas.
The main difference between the two is that this is designed specifically for beginners.
What that means is that it will feature slightly simpler exercises, which are better suited to users with less experience.
It will also take into account the fact that, while beginners may not be able to withstand the same sort of intensity as more experienced users, they will also develop at a faster rate.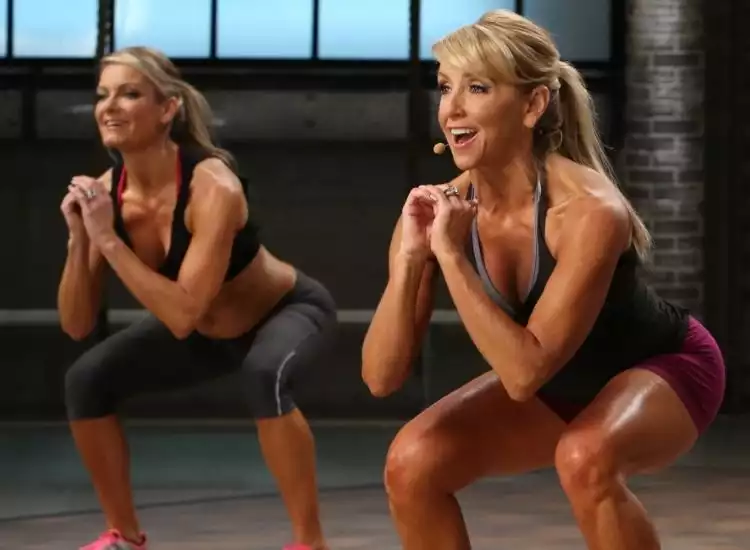 Another program by The Beachbody Company, the PiYo Workout is specially designed using simple to learn exercises.
This ensures people of all different ability levels are capable of completing it, making it an ideal choice for beginners.
The idea behind PiYo is using gentle movements to gradually improve your fitness and physique, without initiating any drastic changes.
This not only avoids any shock to the system, but it also makes it more convenient to slowly integrate the program as part of your daily life.
The 60 day duration of the program provides plenty of time to get you up to speed and see results, while readying you for more strenuous options thereafter.
Instructor Charlene Johnson guides you through a selection of 10 different workouts, each of which lasts for just 30 minutes.
Using a combination of cardio, pilates, and yoga, the workouts train your body in a range of ways, while also including enough variety to stop you from getting bored.
As everything you do relies on bodyweight alone, you also won't be required to purchase any extra equipment to complete the program.
Access to professionally designed meal plans ensure you can get the best results possible from your workouts.
You will also gain access to the rest of The Beachbody Company's workout catalogue with your purchase, providing plenty of options for you to progress to when you finish the PiYo Workout.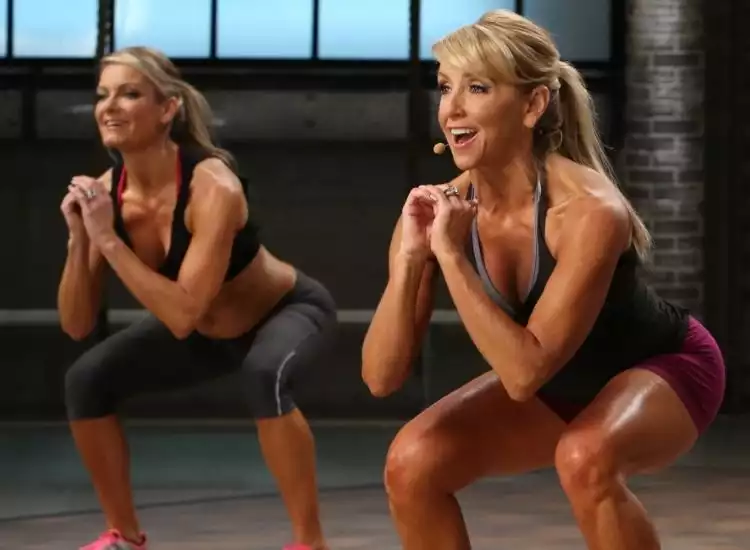 PiYo by Beachbody
Pilates, Yoga and Cardio Home Fitness Workout Program | Beachbody
Pros
The low impact workouts are great for beginners or people recovering from injury
Routines cover flexibility, as well as strength, weight loss, and general health
All exercises are simple to learn and require no additional equipment
Includes meal plans and access to the rest of the company's workout catalogue to help you progress
The 30 minute workouts are varied and easy to fit into your daily routine
Cons
Results might be slower to arrive and aren't as dramatic
Best Beach Body Program For Muscle Building
A beach body program for muscle building will focus entirely on packing as much lean mass onto your frame as possible.
It will assume that users are already sufficiently ripped and don't require any fat loss, meaning you only need to get more jacked to achieve your ideal beach body.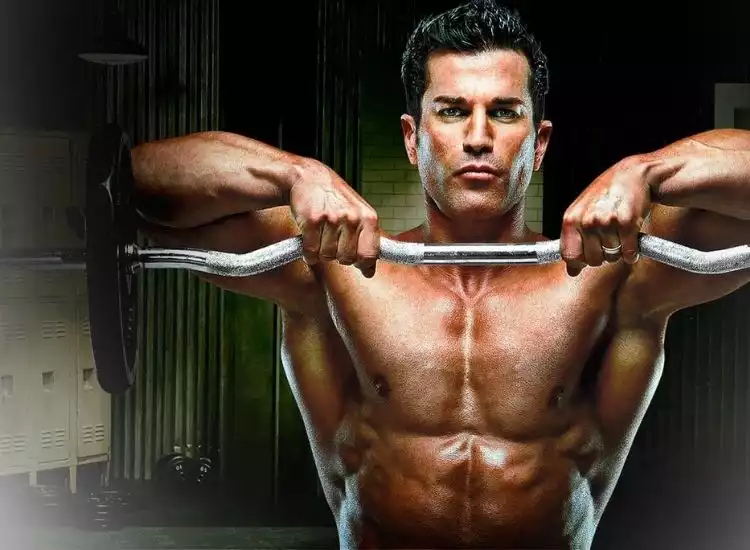 The Body Beast routine is The Beach Body Company's premier muscle building program, instructed by former two time Mr. Israel Sagi Kalev.
In contrast to programs like P90X3, Body Beast focuses almost exclusively on hypertrophy, with only a tiny amount of time spent on fat loss, to help you display a truly jacked physique on the beach.
The program lasts for 90 days and features a range of 19 workouts that vary in length from an hour to as little as 15 minutes.
Unlike the other options we have looked at so far, the nature of the Body Beast program means you are going to need a reasonable amount of additional fitness equipment.
The guide specifically mentions that dumbbells, a bench, some form of chin-up bar, an ez-curl bar, weight plates, and a mat will be needed.
Everything else you need to complete the Body Beast program will be included with your purchase.
This includes things such as workout calendars and worksheets, to help you know exactly what you are supposed to be doing and when you should be doing it, as well as a workout tracker to help you gauge your progress.
An eating plan and guide to nutrition, as well as a pair of online nutrition programs, will show you exactly what your diet should look like in order to see results, while the calorie tracking sheets will ensure you don't stray too far from this.
Specifically tailored Spotify playlists will help you to power through your workouts, while FAQ, fitness, and quickstart guides lay everything out in layman's terms, in case you are ever unsure of anything.
There are a range of 9 different versions of the plan to choose from, which vary in price from $159.95 to $328.95.
All versions will receive the standard components of the routine, but then vary based on the supplements and shaker cups you receive to support your progress.
All plans also include access to the Beachbody On Demand service, which will help you to try out other programs in their catalogue and continue to develop your physique in all manner of different ways.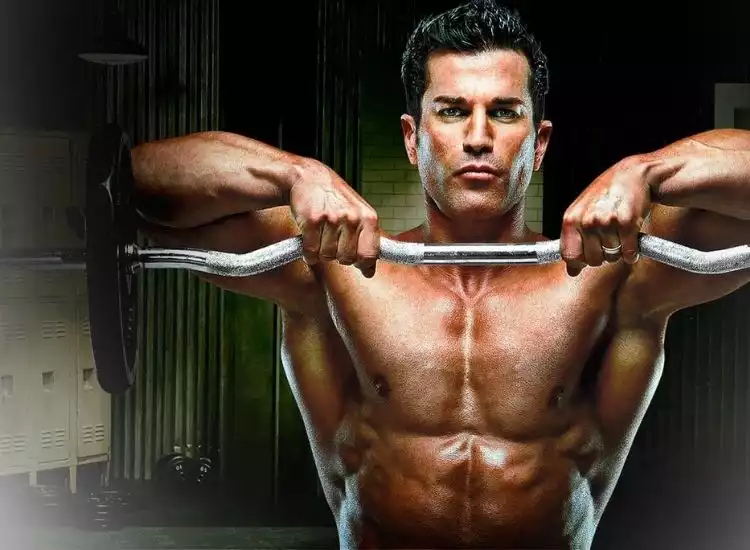 Body Beast | Team Beachbody
Strip away fat while carving lean muscle in just 90 days.
Pros
High quality production and delivery
Good value for money, especially when bought with the accompanying supplement pack
2 routes to choose from: huge, if you want to focus on muscle building, and lean, if you want to focus on toning up.
Instructed by a highly esteemed bodybuilder
Plenty of ways to track both progress and diet
Detailed guides on both your workouts and nutrition
Cons
Covers a lot of ground, requiring you to dedicate a lot of time and attention
Requires you to have or purchase a number of pieces of fitness equipment
Quite pricey
Best Beach Body Pregnancy Workouts
Just because you are pregnant doesn't mean that you don't want to look good on the beach and a beach body pregnancy workout is designed to help you achieve this very goal.
This sort of program can feature a combination of both muscle building and fat loss, as pregnant women come in all shapes and sizes.
The main consideration of this type of workout is that it protects the users unborn baby by carefully selecting safe yet effective exercises.
It should also lay out a clear road map, helping you to continue exercising the whole way through your pregnancy, adapting with you as your situation progresses.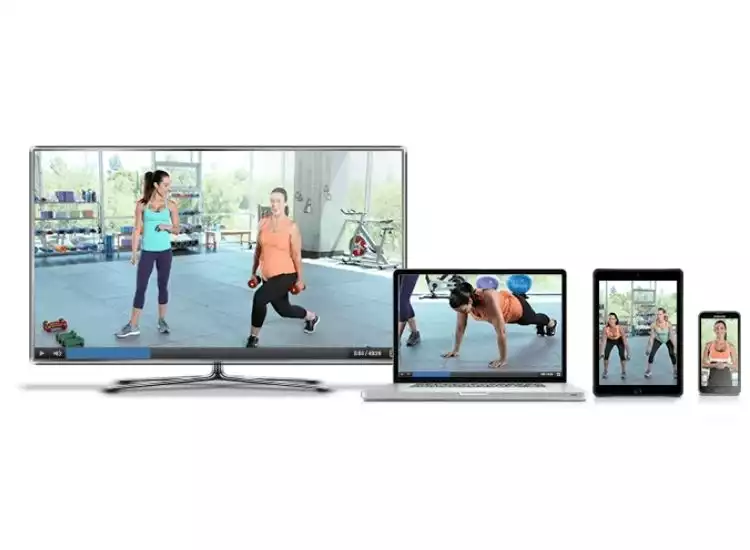 The Pre And Post Natal Fitness Program is specially designed to take you through the whole process of pregnancy, from conception to post pregnancy care.
Instructor Autumn Calabrese guides you through 4 different sections, with one for each of the 3 trimesters, as well as one for post-partum.
In the first trimester section you will focus on stabilising your body, setting a healthy foundation using both cardio and strength training, to prepare you for the changes that lay ahead.
The second trimester routine focuses on getting strong.
Here, you will improve on the stable foundations you have already built, increasing strength to minimise the aches and pains experienced during pregnancy.
The third trimester is all about preparing you for the birthing process. You will focus on boosting stamina and endurance, which will help you to reduce stress ahead of the delivery.
Finally, in the post-partum section, you will focus on getting your body back to where it was before you fell pregnant.
Gentle workouts and guidance will help you to slowly ease back into your previous fitness routine and flatten your belly as quickly as possible.
All of this is achieved using a combination of cardio, dance, pilates, yoga, and a variety of other low impact exercises.
While very little will be required in the way of fitness equipment, you will need access to some light dumbbells, resistance loops, and a yoga mat.
Being instructed by someone who has been through all of this themselves should inspire plenty of confidence that what they are saying is both safe and effective.
If that isn't enough though, there is also access to videos of other women who have completed these workouts during their own pregnancy, as well as nutrition guides to help you avoid gaining any unnecessary weight.
A significant amount of bonus content dedicated to mindset and motivation will help guide you through all aspects of your pregnancy, while a free 14 day trial means you can give it a go, without adding any unnecessary stress over paying for a product that isn't right for you.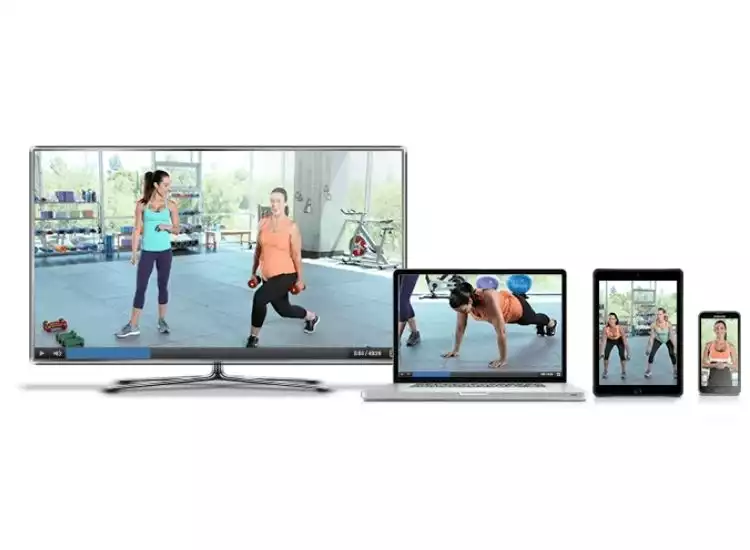 Pregnancy Workouts | Beachbody
Online Pregnancy Exercises with Autumn Calabrese
Pros
Free 14 day trial means you can try the program without any risk
Instructor has actually gone through pregnancy so understands your situation
Plenty of bonus content on mindset and motivation to guide you through pregnancy
Different routines for each of the three trimesters, as well as post-partum recovery
Workouts are very safe and gentle
Cons
Nutrition modules should be checked with your physician
Requires a small amount of additional fitness equipment
Conclusion
The collection of beach body workouts we have looked at today is almost guaranteed to offer a solution that will help you get the physique you have always dreamed of in time for the summer.
Whether you are looking to bulk up or slim down, you are a beginner or are highly experienced, or even if you are going through pregnancy, there should be something here to meet your needs.
That said, if you still haven't quite found what you are looking for, I would suggest looking at Core De Force as an alternative.
Another program by The Beachbody Company, this option features martial arts and MMA techniques, to offer you a completely new and unique type of workout.
So, if you have your eye on one that you think might work, don't fall into the age old trap of putting it off.
Sign up today, to ensure you have plenty of time to achieve the required results, then get ready to be the envy of not just your friends, but the entire beach this summer.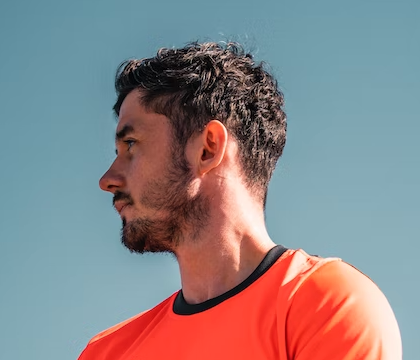 Chris is an experienced Calisthenics practitioner focused on isometric exercises and street workout. He founded thehybridathlete.com in 2017, which was subsequently acquired by theyhybridathlete.com
He is based in Portland and has been working out using solely his own body weight and bars for the past 6 years.