This 6-week kettlebell training program delivers on the most sought-after fitness goals; burn fat and build muscle in as little time as possible.
With a kettlebell in hand, and this training plan as your guide, you can quickly transform your body and improve upon your current level of fitness. You can use this free six-week training plan to workout at home, on your schedule, no fancy gym equipment or pricey membership required.
Before we begin- F.A.Q's
How long should the training sessions take?
Workouts will take about 45 minutes. Some will be a little shorter – think 30 minutes – others will go a little longer; about an hour.
How many days a week should i train?
During weeks 1-3 you will train three days during the week. Ideally, this will take place on Monday, Wednesday, Friday. However, you are free to structure your training days to accommodate your schedule.
During weeks 5 and 6 you will train four days during the week. Ideally, this will take place on Monday, Tuesday, Thursday and Friday. Again, you are free to structure your training days to accommodate your schedule.
How long should I rest between Rounds and Circuits?
For the most part rest periods are specified. When there is no rest period given move fast, but don't hurry. Form and safety come first, so make sure you nail the technique before you worry about your speed. During each circuit or set keep rest periods to 60 seconds max. Then, between circuits and sets rest for up to 3 minutes.
What if I can't keep up with the Training Schedule?
If the training schedule doesn't work for you, make it work. Try not to skip workouts. Instead, you can get them in when you can.
What about unfamiliar exercises and learning form?
If you don't know how to perform an exercise or are not sure what it is reference the video library here: videos. If you can not find the exercise there, you can always search our YouTube channel, send us an email or text us. Please visit the contact page for more details.
What about nutrition?
You can't out train poor nutrition, but there's no secret diet – it's called willpower. 80% of the time eat real food; lean meat, veggies, fruit, nuts and seeds. Don't eat foods that come out of a box or bag; no grains, bread, sugar or starch. If you want a more detailed look at nutrition check out our healthy eating guide.
What Equipment Do I Need?
All you need is your bodyweight and a kettlebell or two. If you are going to purchase a kettlebell please visit our store. We offer amazing customer service and the sales let us keep offering plans like this for free.
What are the best paid online kettlebell courses?
If the below program simply doesn't cut it for you, here are 2 tried and tested programs that we absolutely love: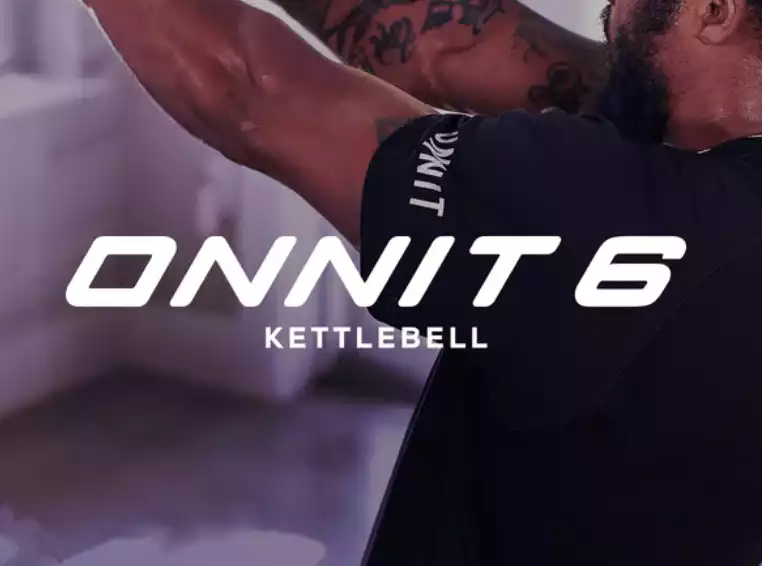 Onnit 6: Kettlebell Workout Videos & Online Training Program
6 week program that includes:
Tabatas
Emoms
Circuit Training
Yoga
World-class instructors
Free extra modules: Biohack and lifestyle tips, accelerating fat loss, improving sleep, morning routine.
We earn a commission if you make a purchase, at no additional cost to you.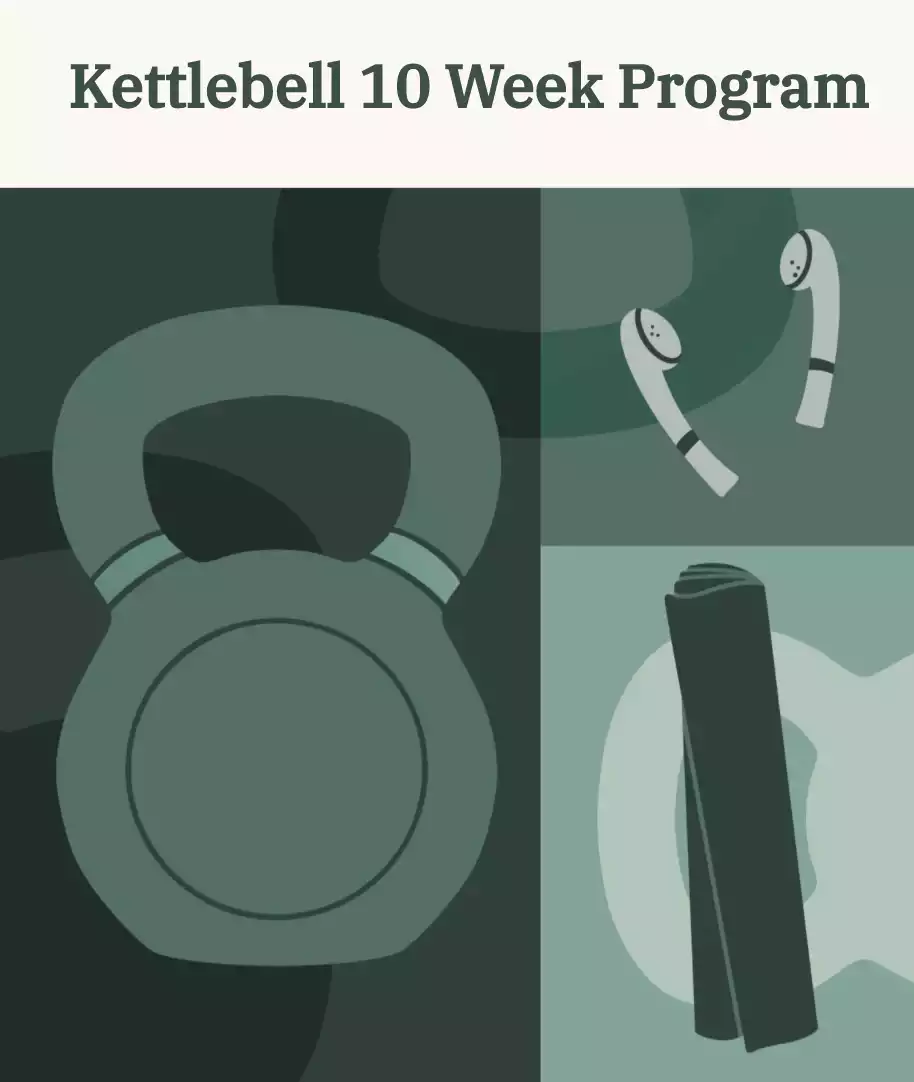 Kettlebell 10 Week Program
10-week program: 3 workouts each week for the first 4 weeks, then 4 workouts each week for the last 6 weeks
25-60 minutes per workout
Requires at least one kettlebell in the range of 15lb to 25lb.
Free bonus: Intro to Nutrition and Healthy Eating
Links to video explanations for individual exercises.
Mobile and Desktop versions available
Printable PDF workout calendar
---
Week 1 Workouts
Session 1
Session 2
Session 3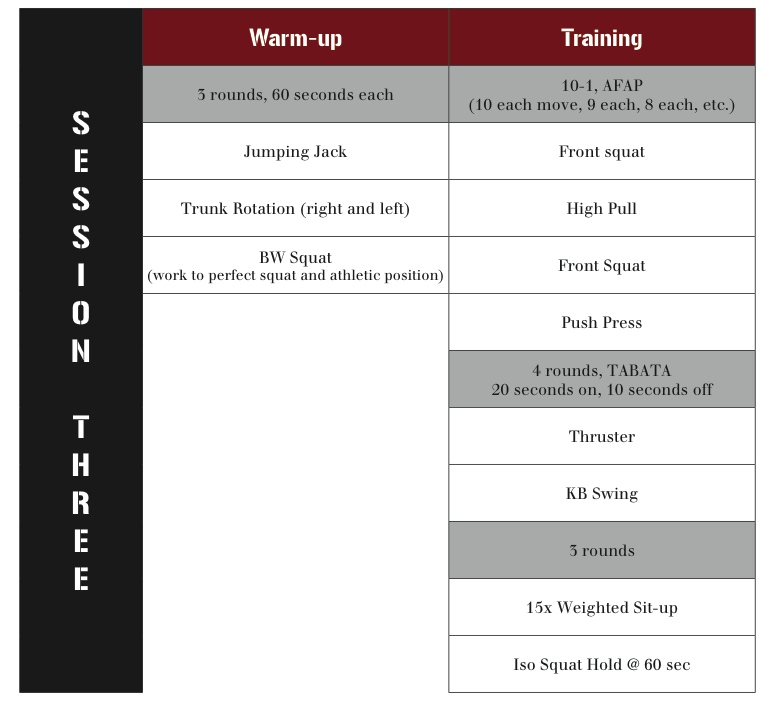 ---
Week 2 Training
Session 4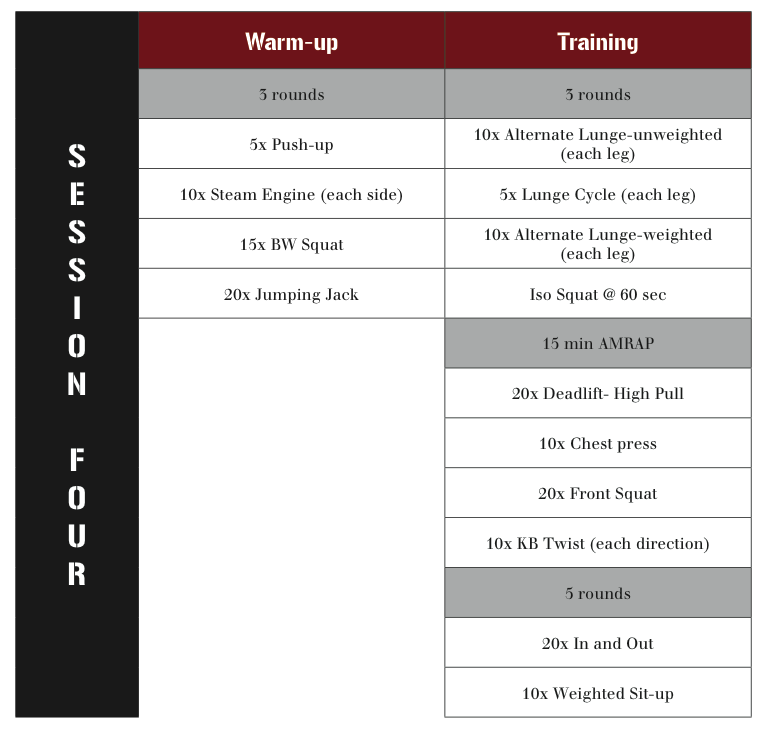 Session 5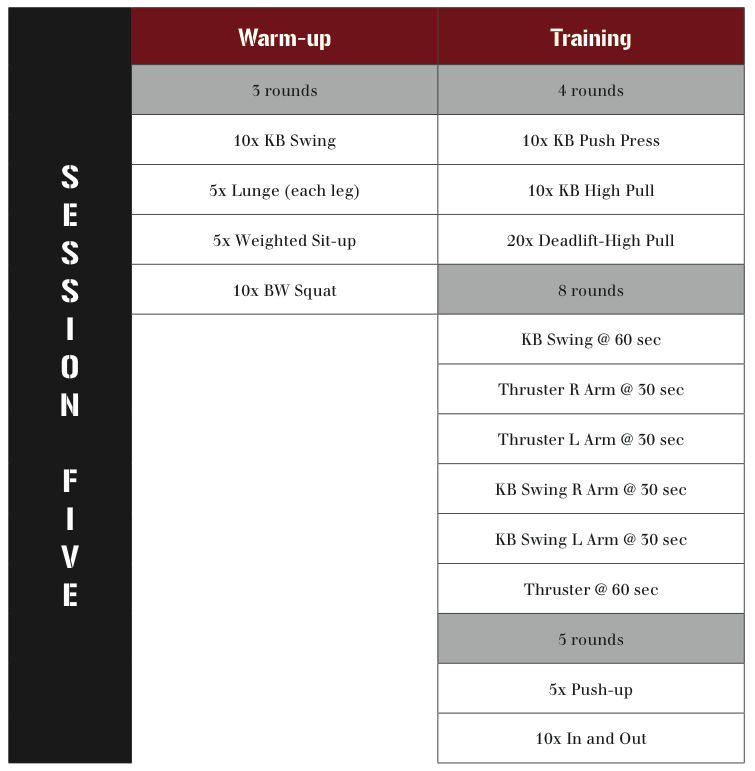 session 6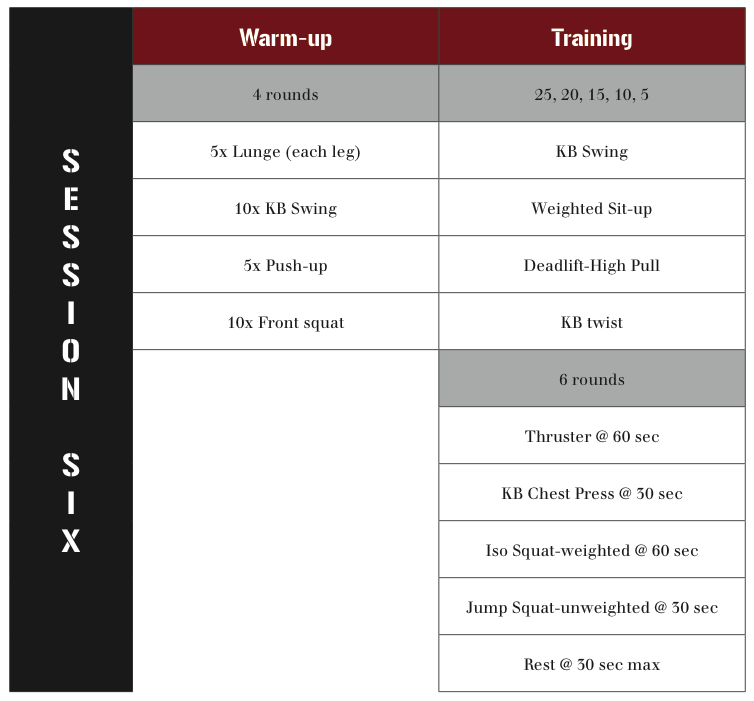 ---
Week 3 Workouts
Session 7
Session 8
Session 9
---
Week 4 Training
Session 10
Session 11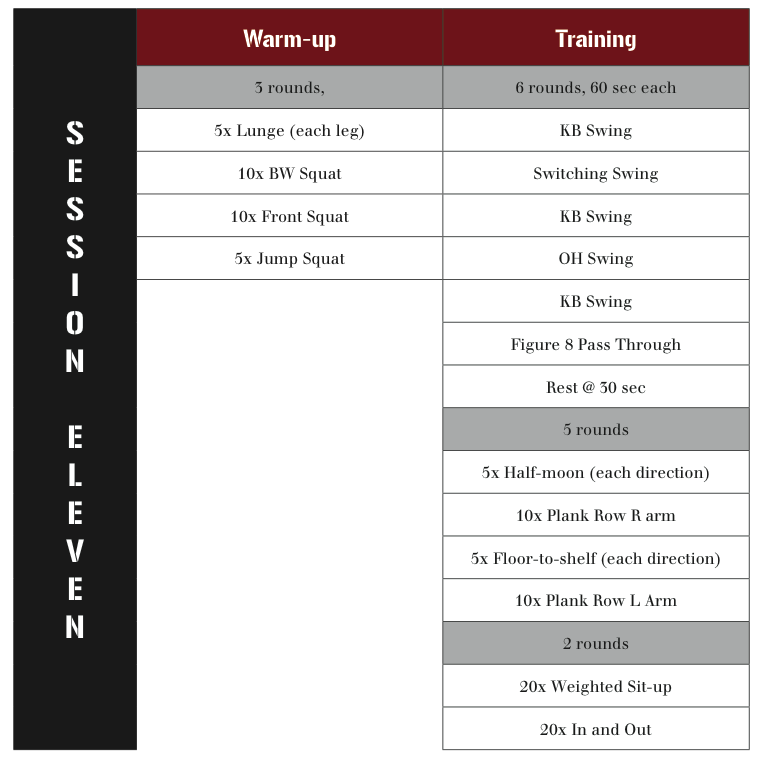 Session 12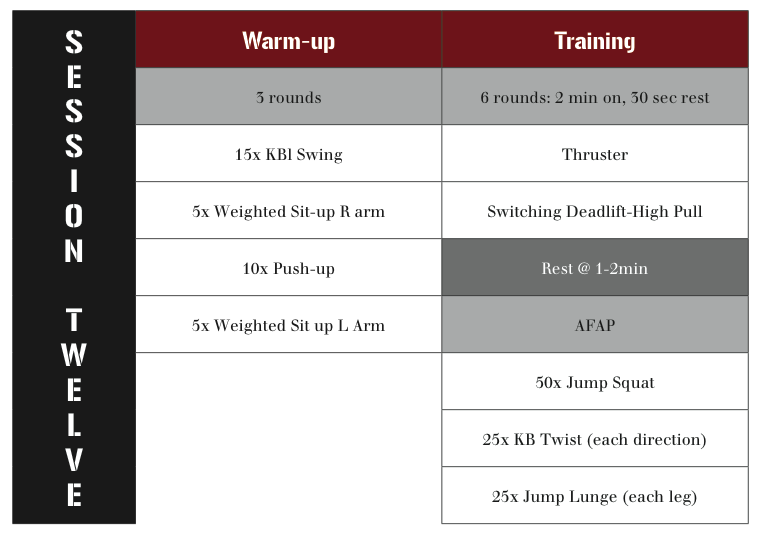 Session 13
---
Week 5 Workouts
Session 14
Session 15
Session 16
Session 17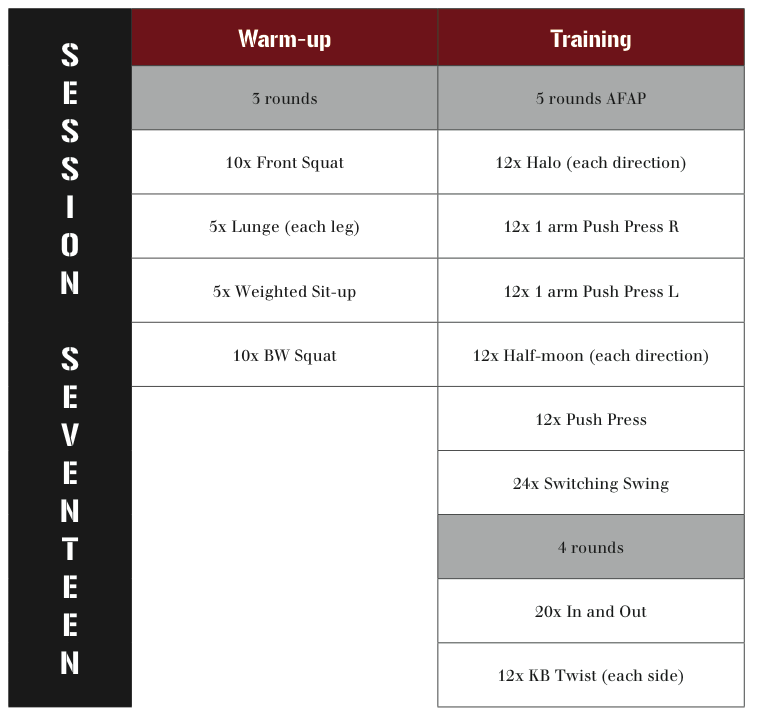 ---
Week 6 Workouts
Session 18
Session 19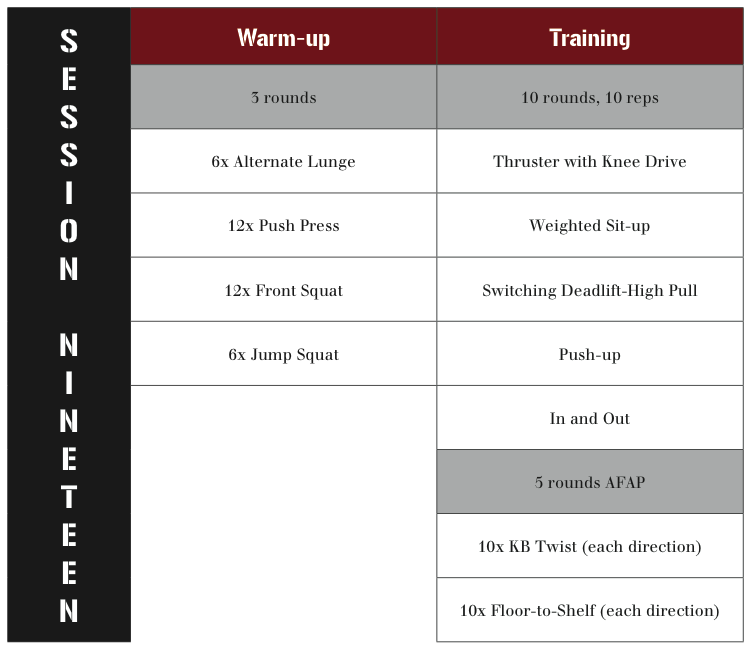 Session 20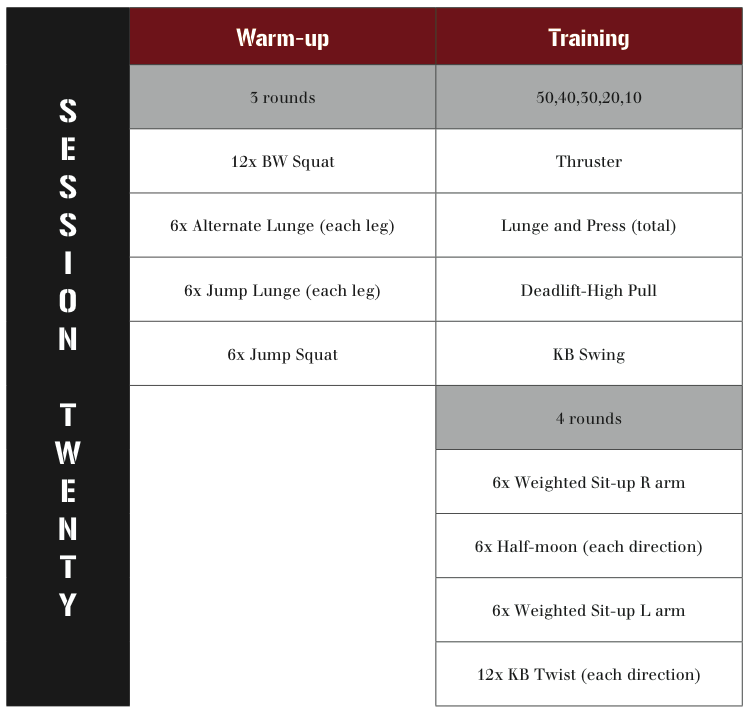 Session 21
Joe is a writer, trainer and fitness entrepreneur who co-founded Hybrid Athlete LLC, Kettlebell Cardio™ and Race Day Domination. Currently building @fittinsider, a platform for founders, executives, & investors redefining fitness/wellness. Investing in health/fitness companies