The importance of stretching is gradually becoming much more common knowledge than it once was.
People have begun to realise that stretching isn't just a way to prepare for exercise but it is also a powerful tool that can improve your overall wellbeing and quality of life.
The problem is that, while people are generally more aware of the importance of stretching, many are still just as in the dark about exactly what an effective stretching routine looks like.
While books and articles explaining simple stretches can be beneficial, those who really want to make the most of the practice may will likely get much more out of an online stretching program.
With online stretching programs being able to both demonstrate and explain things in great detail, it makes them an effective way to ensure you get the maximum benefits of stretching, without causing yourself an injury.
The question is, what is the best online stretching program currently available?
Well, while there is not one option that will suit everyone equally, in the following article we will look at some of the very best options available, in order to try and help you make the correct decision regarding which one you choose.
The Importance Of Stretching
While many people think of stretching simply as an activity to help you warm up and cool down before and after a workout, the importance of stretching is actually incredibly wide ranging.
For starters, it will improve your mobility and flexibility, which will make completing day to day tasks much simpler.
This will also improve your posture and range of motion which, in turn, will dramatically decrease your risk of injury.
Those involved in physical activity will also see dramatic benefits to their joints and muscles.
The aches, pains, stiffness, and soreness you experience after exercise will be eased, while muscular tension will be also be relieved. Even those not involved in strenuous physical activity will benefit from greater muscular relaxation.
There are even benefits of stretching that are mental as well as physical too.
Stretching has been shown to improve mood, as well as reducing and managing stress, making it beneficial even for those who aren't involved in physical activity.
Best Flexibility And Stretching Online Course
In recent years, online courses in mobility and flexibility, as well as stretching routines have become increasingly popular, with a wide range of options meaning there are choices available for people with a variety of different needs.
Ensuring you select the best option for you, based on factors such as your age, fitness, experience, and current level of flexibility, is essential to achieving maximum success from your purchase.
Metabolic Stretching is an online stretching program launched in 2020.
The program focuses on performing stretching routines that improve your flexibility and mobility, while simultaneously stimulating weight loss.
The routines in Metabolic Stretching prioritise keeping the pace and intensity reasonably high, in order to burn as many calories as possible each session.
At between 3 and 30 minutes per routine, they are also short enough to fit easily into your daily routine, no matter how busy you are.
Metabolic Stretching was released as a single series of 6 episodes which are available on Amazon.
Amazon Prime members get access to the entire season as part of their membership.
Non-members have the choice of purchasing either single episodes for $9.99 each or the whole series at a discounted price of $37.99.
There are episodes available for beginners, advanced athletes, and those with chronic back pain, as well as coaching instruction or follow along options in both categories.
As the stretching routines are not customised to the needs of any specific individual, they are all equally suitable for both men and women.
This makes it ideal for any individuals who have not really done much stretching before to gain more knowledge and become acclimatised to stretching, without causing themselves any injury.
They can then progress as the episodes become more intense, guiding them on their journey to better mobility.
Pros
Burns fat and calories at the same time as improving flexibility and mobility
Suitable for both men and women
Short yet effective routines provide the upmost convenience
Episodes are available for both beginners and more advanced users
You have the option to purchase only the episodes you want
Included free as part of an Amazon Prime membership
People without Amazon Prime can purchase the entire series at a discounted rate
Cons
Six episodes doesn't leave much room for progression
Some of the routines seem a little too short
Episodes are quite expensive when purchased individually, especially considering their length
User Reviews:
The Movement 20XX stretching program is developed by Vahva Fitness and focuses on moving and getting in shape, at the same time as increasing the mobility and flexibility of the user's body.
The use of the Movement 20XX program requires users to sign up to membership with the website.
Members will then receive access to an online portal filled with video content that explains each move in great detail while performing visual demonstrations, ensuring everyone is capable of completing the routines effectively.
The routines are designed and instructed by the head coach of Vahva Fitness, Eero Westerberg.
A world renowned movement master and physical instructor, his 10 years of experience can fill you with confidence that you are in good hands while following the program.
Movement 20XX was developed with three primary goals in mind. It aims to help the user get fit and create a stronger physique, improve coordination, and promote a more mobile body, making the individual more limber and flexible.
With all of the content divided into separate sections on the portal, it allows members of differing abilities and needs to quickly and easily find what they are looking for and achieve their goals as conveniently as possible.
As none of the programs require access to any additional fitness equipment, you won't require a gym membership to complete them, instead being able to simply follow along at home in your own time and leisure.
The recommended retail price of $997 for unlimited access to the program will be too steep for some.
However, those who particularly want to sign up to Movement 20XX yet find it outside of their budget do have the option to pay it in three monthly instalments if that is more convenient.
Vahva Fitness- Movement 20XX Program
The epitome of movement training.
Get in shape, build functional strength and learn amazing movement without needing to join a crowded gym.
Pros
Designed and instructed by a world renowned, highly experienced trainer
Promotes movement and getting in shape at the same time as improving flexibility
Can also improve strength, mobility, and coordination
Conveniently divided content makes everything quick and easy to find
The lack of a need for any fitness equipment allows you to complete the routines at home
Can be purchased in three monthly instalments if the price is an issue
Cons
Extremely expensive
No option to purchase specific modules, even if you don't plan to use the entire program
Yoga For BJJ is different to the majority of stretching programs on the market, as it was designed specifically with those who participate in Brazilian Jiu Jitsu in mind.
It is almost exclusively intended to focus on general flexibility
It was created in order to help practitioners of Brazilian Jiu Jitsu be better equipped to perform the moves involved in the sport.
However, anyone is capable to use it as an effective tool for increasing their flexibility and mobility.
Users of Yoga For BJJ sign up to an online membership, where they will find a great range of videos and articles dedicated to stretching and flexibility.
Inside the site there are a large selection of focal areas, where you will find content designed to achieve similar goals grouped together.
This will help users to navigate quickly, see exactly what is on offer, and find what they are looking for.
These include a number of specially designed programs, which will lead you through the videos or workouts in a specific order, helping to address issues that are common among people who participate in Brazilian Jiu Jitsu.
There is also an entire series dedicated to beginners. This will help them to get the hang of the exercises, which will reduce the risk of injury.
As the user gains more experience, they can then move on to other categories and courses to progress and increase the results they are seeing.
Beyond the website itself, members will also gain access to the Yoga For BJJ app, which contains all of the same content that is present on the site.
This is ideal for people who want to keep up their stretching routines while they are on the go or away from home.
Yoga For BJJ has number of pricing options available, including a yearly membership for $119.99, a six month membership for $74.99, and a monthly option for $24.99.
All options also include a money back guarantee, so there is no risk in trying it if you decide the program isn't for you after all.
Pros
Intensive stretching routines that are designed to increase flexibility in people who practice Brazilian Jiu Jitsu are perfect for making great gains in mobility
A range of different pricing options are available
All pricing options include a money back guarantee
The accompanying app makes the workouts convenient to follow wherever you are
Dedicated sections for beginners are there to help you get started
Everything is conveniently grouped together to help you navigate the website
Cons
Not effective for goals like weight loss that can be achieved with other stretching programs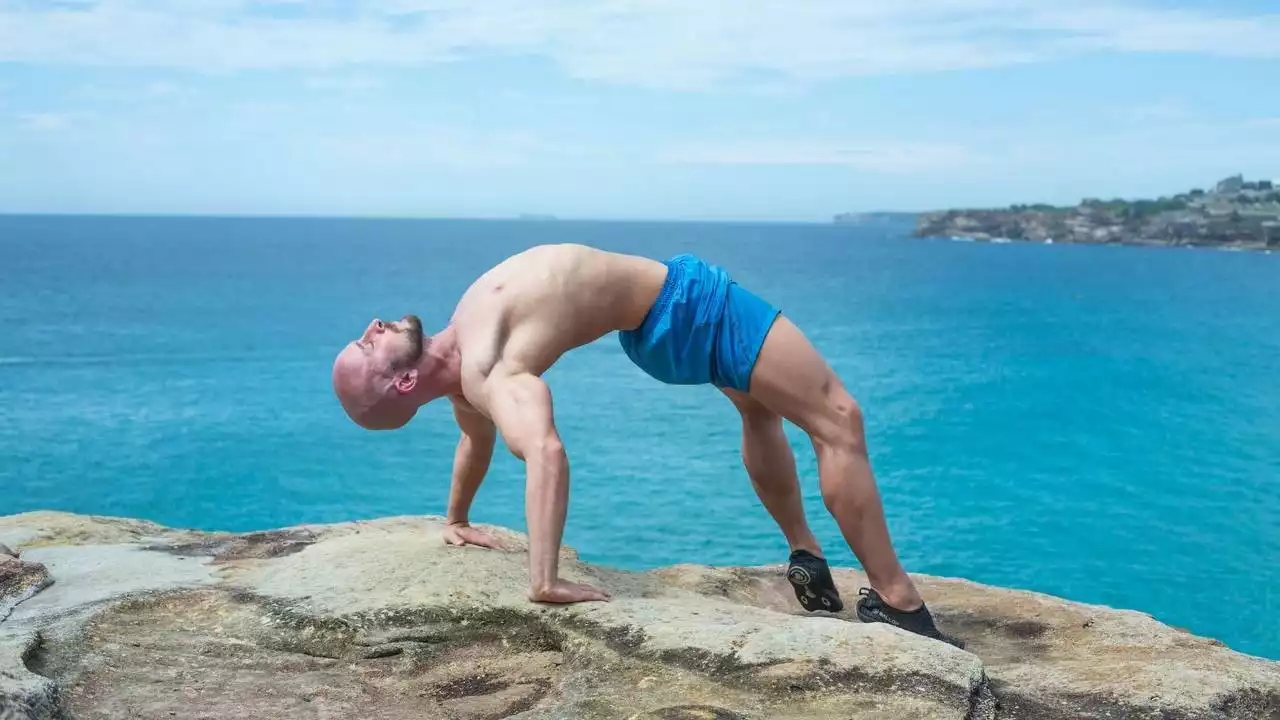 Also commonly known simply as Cali Move, the Calisthenic Movement Mobility Program is one of the most popular mobility or stretching programs on the market.
Designed by the innovators of calisthenics, it focuses on improving mobility using exercises from that style of bodyweight training.
The main aim of the program is to help the user achieve a greater level of mobility. However, it also serves secondary purposes, such as enhancing general exercise performance and addressing issues like joint and muscle pain.
With beginner, advanced, and master skill level content available, the Cali Move Mobility Program is perfect for people of all abilities.
It is particularly valuable for beginners, as they can use it to get in to stretching and then follow it throughout their entire mobility journey.
Membership to the Cali Move Mobility Program is available for a one-time payment of $83.99 or six monthly payments of $17.99. Both options provide lifelong access to all of the content on the site.
To complete all parts of the Cali Move Mobility Program, members will require a small amount of additional equipment.
This includes a towel, broomstick, and a pull up bar, while a set of suspended rings are also listed as a desirable addition.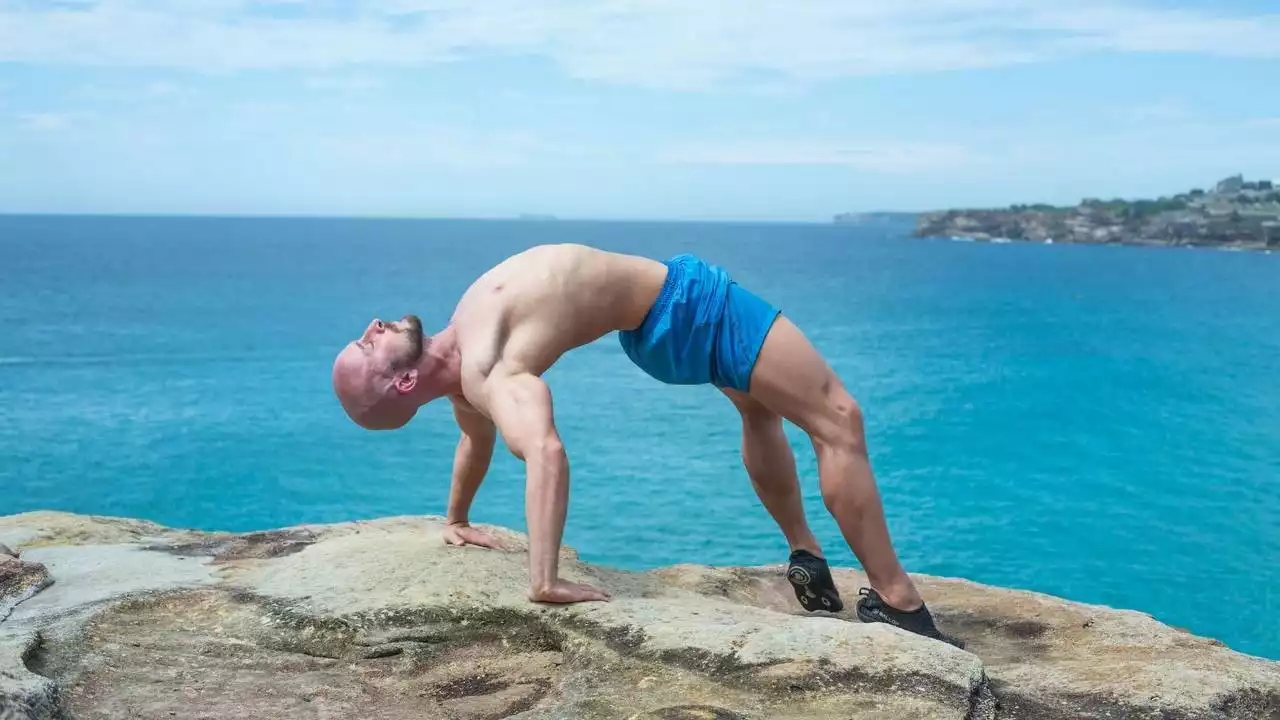 Calisthenic Movement- Mobility Program
What's included:
PDFs (schedules)
Excel Files (Evaluations)
Online Portal / Dashboard
Videos
Add-on subjects: Nutrition, Mobility, Regeneration, Amongst Others
Pros
Content guides you the entire way from beginner to master level
Prioritises improving mobility
Can help relieve joint and muscle pain, as well as boosting exercise performance
Made by a reputable provider in the industry
Monthly instalments are available for those who don't want to pay a lump sum
Cons
Requires additional fitness equipment
GOWOD is a mobility program designed with CrossFit in mind that stands for "Workout Of the Day".
A subscription service that requires the use of a specialised app, it is designed to enhance movement, increase wellness, and improve your overall quality of life.
Users choose routines from a selection that are divided into 8, 12, 15, or 20 minute workouts.
While some will include more traditional exercises, most will revolve mostly around holding specific stretches and positions for between one and three minutes.
The workout categories are then divided even further into four subcategories.
These cover routines designed to be performed before a workout, after a workout, or instead of a workout, as well as options to help deal with specific injuries, joints, or muscles.
The GOWOD app is a great tool for helping you to track your progress, as well as being able to select a suitable workout for you when you input your goals.
It also provides detailed videos and instructions on every position, to ensure you perform each routine exactly as it is intended.
GOWOD Mobility program subscriptions start at $9.99 for a rolling monthly option, while six month and twelve month options are available for $49.99 and $89.99, respectively.
Each option includes a 14-day free trial, so you can try it out for yourself without any risk if you are still unsure.
A small amount of additional fitness equipment will also be required to complete some of the more advanced routines.
This includes items such as a foam roller, lacrosse ball, and resistance band.
Pros
Includes routines for pre and post workout, rest days, and targeting specific issues
Customises routines based on the muscles you select in the app
14-day trail lets you test out the program without any risk
Different pricing options are available
Workouts are divided into a number of easy to navigate categories
App is great for tracking your progress and helping you to stay on track while you are on the go
Cons
Some additional equipment is required to perform certain exercises to their full capacity
The ROMWOD mobility program stands for "Range Of Motion Workout Of the Day" and is a subscription service that provides access to an extensive library of over 1,500 videos, which is constantly being updated.
Each video can be either streamed online or downloaded to watch later.
The routines are all designed specifically to increase your flexibility, mobility, and range of motion, with many of them based around yoga, which can help to encourage relaxation and stress relief as well.
They all have detailed instructions and demonstrations to ensure you're doing everything right.
The routines in ROWOD Mobility Program are clearly split into different categories, making it easy to decide which to complete, based on your ability level or the goals you are aiming to achieve.
The 15 to 20 minute duration of each routine also means it will fit conveniently into most people's schedules.
The accompanying ROMWOD app is great for tracking your progress and helping you to pinpoint any weaknesses.
It also has a number of helpful suggestions that will ease beginners into the routines and let them safely progress as quickly as possible.
Access to the ROMWOD Mobility Program costs $13.95 per month and there is also a seven day trail available, which allows you to try it out for yourself without any risk.
Pros
Great for more experienced users
Continuous updates ensure there is always new content available
Huge variety of different stretching routines on offer
Exercises based on yoga positions allows the program to provide relaxation
Can help yoga practitioners improve their performance
Can be trialled without any risk
Routines are all clearly divided into different categories and abilities
App tracks your progress and pinpoints weaknesses
Videos can be downloaded to watch offline
No additional equipment required
Cons
Some features can only be used on Apple devices
Is Stretching Just As Good As Exercise?
Many people use stretching either pre-workout or post-workout, to warm up or cool down their muscles.
However, there are some individuals who are starting to look at a vigorous stretching session as an alternative to a full exercise routine.
Stretching and exercise serve different primary purposes, however the two can benefit one another to differing degrees, as well as replicate some of the benefits.
The level to which stretching provides the benefits to your body that exercise does depends on a number of different factors.
The factors that determine the difference between exercise and stretching include the type and intensity of the stretches a person is doing, the duration of the session and quantity of stretches within it, and the type of exercises that the stretches are being used to replace.
Longer durations of stretching at a high intensity can help to provide similar effects to the body that many other types of low impact exercises do.
That said, the results will usually not be as great or will take longer to occur.
So, while stretching is a great addition to any workout routine and can certainly provide a number of improvements to your level of fitness, it isn't a like for like replacement for exercise.
As a result, users who do make the switch should not expect to see identical or even comparable results.
Can You Lose Weight By Stretching?
Many modern stretching programs claim that stretching routines can assist with weight loss and there is certainly plenty of evidence to back up these claims.
However, it is important to note that not all stretching will help you to lose weight, as different types of stretching effect the body in different ways.
With a higher intensity stretching session that gets the user's heart rate up and allows them to sweat, stretching may be an effective protocol for burning fat and calories.
That makes these types of stretching routines effective for helping you to lose weight.
There are also specific types of stretches that people find useful when it comes to speeding up their metabolism and the rate at which they burn calories.
These may not have the same sort of immediate effect but can make a big difference over an extended period of time.
The amount of weight that can be lost while following a stretching routine also depends on the individual themselves.
Stretching without attending to other shortfalls resulting in weight loss, such as overeating or a sedentary lifestyle, will limit or adversely affect the results the person is able to achieve.
Conclusion
Stretching is a fabulous way to not only improve your level of mobility and flexibility but to also achieve additional benefits, such as pain and stress relief, weight loss, improved posture, decreased injury frequency, and a generally better quality of life and wellbeing.
Online stretching routines are the perfect option for those who like to have everything laid out plainly in front of them, with clear guidelines and demonstrations to follow.
They will ensure everyone is capable of following the routines exactly as they were intended.
This list covers some of the very best options on the market and will hopefully have given you a good idea of the best option to achieve your goals, based on your own personal needs and circumstances.
So, with that in mind, what are you waiting for?
Go and get your favourite online stretching routine sorted out, so you can start on the road to improved mobility and quality of life as soon as possible.