Who wants to increase their mobility?
You've come to the right place because we will show you the best mobility programs on the market and let you decide which one is best for you.
From Animal Flow to Vahva Fitness, there are a lot of programs available when you want to improve mobility. Don't get overwhelmed. We got you!
By the end, you will be a mobility expert and can answer all of the questions for your friends when you're allowed to hang out again every day. Is that soon? We miss our friends.
Product Name
Features
Price
Cali Move Mobility Program

Great progression through levels


Cheap for the number of resources you receive


Easy to use and follow


Extremely comprehensive and in-depth explanations
Check Price
Movement 20XX

Very little equipment needed


Effective and fun


Provide variety and personalization


Great videos and tutorials


Useful for improving health and overall fitness
Check Price
Animal Flow On Demand

Unique and effective


Great progression of difficulty


Many movements and options available


Ability to create your own flows when familiar with the movements
Check Price
ACE Functional Training Specialist Program


Well recognized and accredited organization


Online support and resources available


Learn the essentials of exercise science


In-depth learning behind mobility and functional strength
Check Price
Animal Flow – Instructor Course



Challenging and fun


Learn how to assess clients for mobility


Learn progressions and regressions


Progress personally as well as professionally


Continuing education credits for fitness organizations
Check Price
First, Is Mobility the same as Flexibility?
While mobility and flexibility usually go hand in hand, they are not the same. They each bring something different to the table.
With flexibility, it's more about stretching and increasing your range of motion.
While mobility training does similar things, it gives you strength training too. Don't get us wrong.
Your flexibility will improve with mobility training as well as your range of motion.
However, you will notice a drastic increase in your strength and lean muscle mass, so that's fun!
When you get back together with your friends, they are going to be so impressed. You are welcome.
What are the Best Mobility Exercises?
Some of the mobility exercises that we will look at are movements that you already know. Things like push-ups, lunges, or deadlifts are common in mobility training.
You will also see stretching with yoga poses.
There are plenty of other unique movements that make up mobility programs, and we will discuss them below.
The key to being successful at a mobility program is to find the right plan for yourself and your lifestyle.
For full-body mobility, you must utilize all aspects of mobility training, i.e., emphasizing your range of motion, stretching, flexibility, and calisthenics.
Putting all of that together brings epic results for your physique and helps you improve your mobility.
Why is Mobility Training so Important?
We have discussed it before, but as we age, our mobility can suffer and our pain increases because of it.
Can we say lower back pain and reduced shoulder mobility?
If you are looking to improve your mobility, finding a mobility training program may help prevent things like falls and increased healthcare costs due to injuries from the lack of balance and range of motion.
A survey taken on the older adult population showed that mobility limitations caused a significant increase in health-related issues.
A study performed on the older population researched the significance of core instability strength training.
It showed that age-related issues like trunk muscle strength, spinal mobility, dynamic balance, and functional mobility could improve with mobility exercises.
Benefits of Mobility Training on Athletes
Corrective exercise programs performed on athletes to increase their functional movement patterns proved that mobility training could help competitive athletes too.
In this study, youth male soccer players were researched to determine if corrective exercises could improve dysfunctional and painful movements.
The soccer players had significant decreases in their dysfunctional and asymmetric actions, leading to less injury and better performance.
This indicates that anyone can benefit from mobility exercises.
What is the Best Mobility Program?
You are getting excited! We can feel it. While this is a somewhat subjective question, certain aspects make a mobility program superior to its competitors.
For one thing, it needs to be inclusive for all fitness levels. Anyone should be able to start the mobility program and be successful. It needs to be challenging but doable.
The introduction is also essential. They need to stress the importance of technique and proper form.
Doing an exercise wrong causes injuries, which needs to be one of the first things they notate.
Finally, an excellent mobility program will have stretching, yoga, calisthenics, and strength training incorporated into their training schedule.
The Best Mobility Programs – Let's Do This
Now that you have the fundamentals behind what makes a mobility program fabulous let's dive into some of the best ones on the market.
It's time to get your learn on!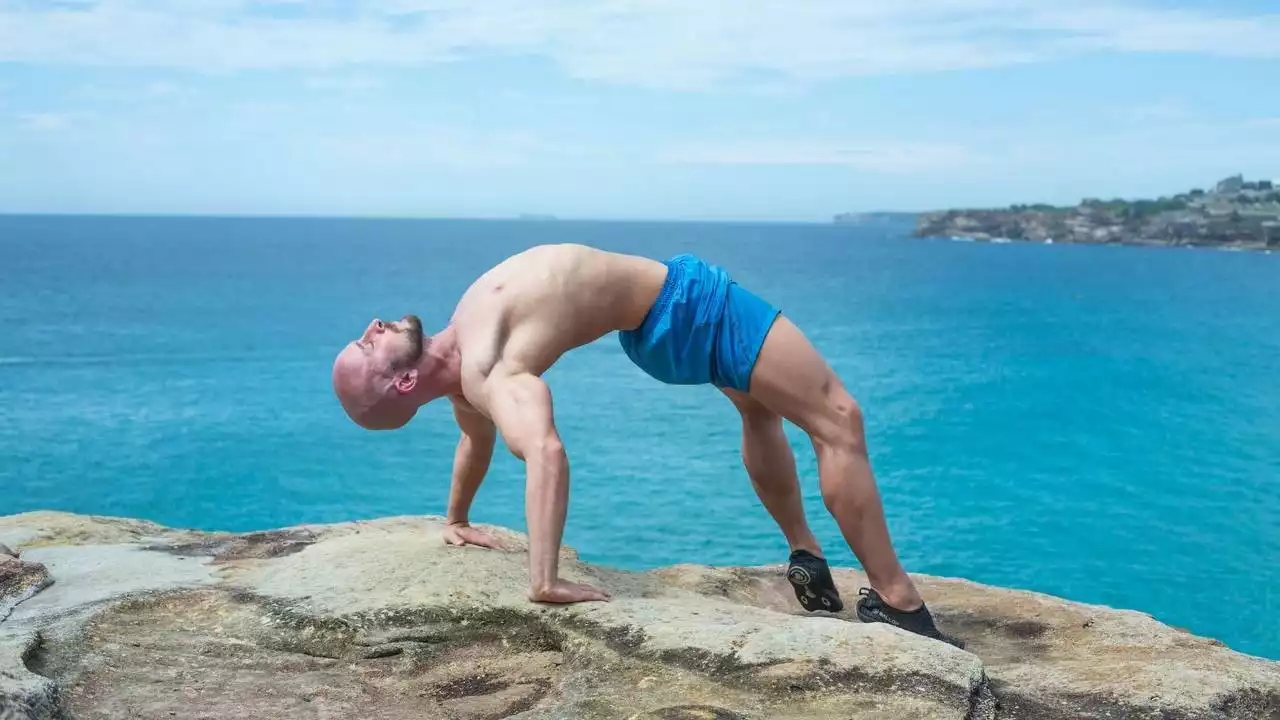 The Cali Move Mobility Program gives you quite the bang for your buck.
A 6-month program, split into three levels with progressions in mobility training, is only $59.99. The best part? You get lifetime access to all that the program has to offer. What exactly is that? Well, we are glad you asked.
Enjoy high-quality online videos that show and execute all of the mobility exercises. No guesswork here.
All of the videos are available to download so that you can do them anytime and anywhere. There is a detailed section that focuses on how to prevent injuries and the importance of recovery.
The program works to find your imbalances and weak points and teaches you how to turn that around in no time. 
Your workout can be anywhere from 15 minutes to 40 minutes long, depending on what level you are on.
You don't even need to take much time out of your day to get this course done. Start exercising three times per week and gradually work your way up to six times per week.
A bonus is a tutorial on the V-sit, splits, and handstand press. Don't stress because that is something that you can work towards as you build your strength and endurance.
The Cali Move program has hanging exercises, so make sure that you invest in a pull-up bar or exercise rings if you don't already have some. 
Oh and get ready to learn the deep squat.  The Cali Move will show you how.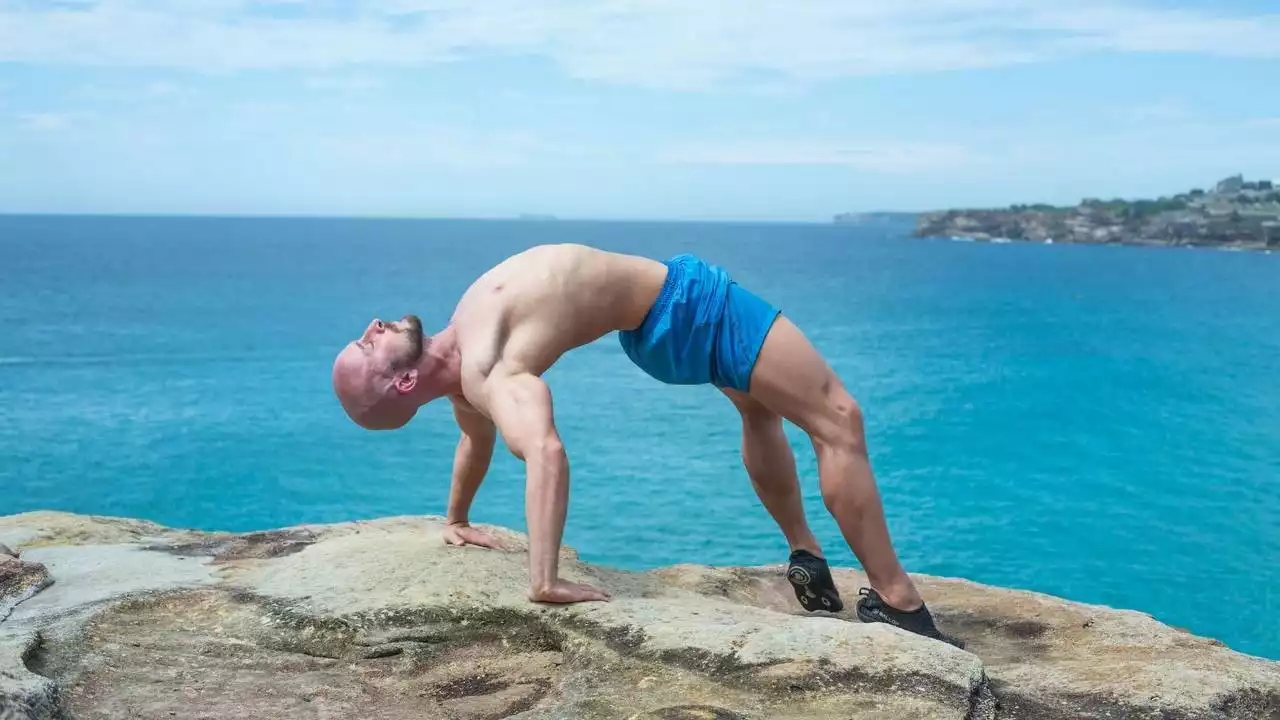 Calisthenic Movement- Mobility Program
What's included:
PDFs (schedules)
Excel Files (Evaluations)
Online Portal / Dashboard
Videos
Add-on subjects: Nutrition, Mobility, Regeneration, Amongst Others
Pros:
Great progression through levels
Cheap for the number of resources you receive
Easy to use and follow
Extremely comprehensive and in-depth explanations
Cons:
Can become competitive in early stages
It becomes quite demanding at later stages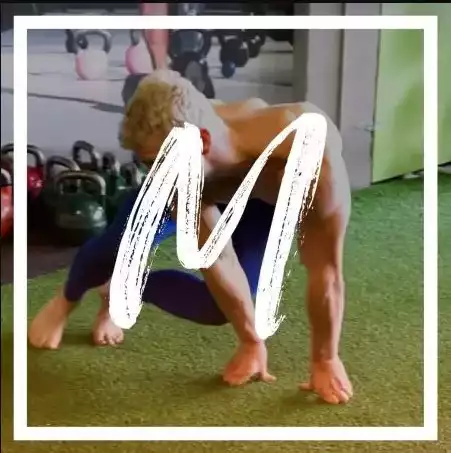 If you are ready for ultimate mobility and gaining strength while doing it, this is the course for you.
This online program works to find the best movements for your body. While you do that, you burn fat and build muscle. Can we get an Amen?
Movement 20XX is a mix of martial arts, dance, gymnastics, bodyweight training, fitness, and yoga. 
They put all of those different exercises in a bottle together and gave it a righteous shake. Martini anyone?
The benefits of this program are improvements in body control, coordination, spatial awareness, and agility.
All of the exercises focus on those attributes to help you reach your fitness goals.
There are over 50 flow movements you will learn in Movement 20XX to build mobility everywhere in your body.
Like the Cali Move, it is perfect for everyone–beginner, intermediate and advanced levels are all welcome and will gain something from this program.
Anyone out there like a schedule? The Movement 20XX has you covered. They give you a workout generator so you can plan it all out.
Not only that, there are six months of exercises available. When you schedule a time to train, you will almost certainly do it.
All of the workouts are available for download to ensure you can do them when you are offline.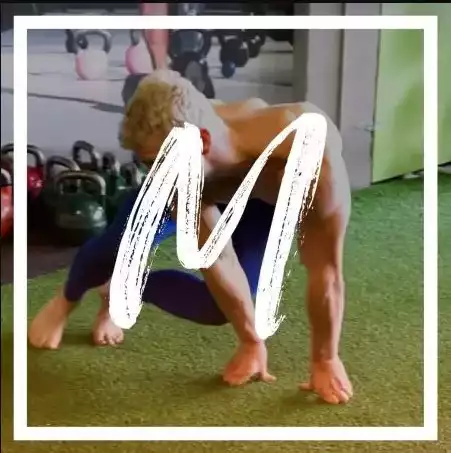 Movement 20XX
The epitome of movement training.
Get in shape, build functional strength and learn amazing movement without needing to join a crowded gym.
Pros:
Very little equipment needed
Effective and fun
Provide variety and personalization
Great videos and tutorials
Useful for improving health and overall fitness
Cons:
Possibly limited for those who are more advanced
More expensive than some alternatives
Ready to have stealth like a panther and the agility of a cheetah?
Animal Flow is here to teach you the ground-based movement that will improve your strength, flexibility, mobility, power, and coordination in a fun, effective way. 
The best part is that you can do it independently, with a professional trainer, or in a group class. So many options, so little time!
Animal Flow course teaches you many different movements and combinations grouped into categories called the Six Components.
The six components are:
Wrist mobilizations
Activation
Form specific stretches
Traveling forms
Switches and translations
Flows
All of these components can be mix and matched in different ways. The best part is it's all online, so you can learn and practice anywhere that you want.
Once you are signed up, you have unlimited access to all things Animal Flow.
There are over 75 videos that will teach you all you need to know. If you enjoy working out with friends, there are over 45 classes to choose from that are for any level.
Our Animal Flow instructors will teach you the best way to improve your flow and get more from your workouts.  There's even a "flow of the week" that you receive every Monday.
If you are ready to sign up, Animal Flow offers a free 14-day trial. When you decide that you love it, continue for $19.99 per month.
To save some money, you can pay for a year at only $199 after your free trial.  Either way, for unlimited access and a fantastic mobility program, your money will go a long way.
Pros:
Unique and effective
Great progression of difficulty
Many movements and options available
Ability to create your own flows when familiar with the movements
Cons:
Monthly payment rather than a one-time fee
Some movements are too demanding
Maybe you have practiced mobility training for a while now, and you are ready to get certified to teach others.
If so, the Ace Functional Training Specialist program is for you. It provides you with a deeper understanding of your body and how to move correctly so you can teach others.
Speaking of helping others, becoming an ACE training specialist will give you all of the elements that you need to help anyone with their mobility.
Teach athletes the importance of core functionality so they can be more competitive. Show the older generation how they can improve their balance for a healthier lifestyle.
ACE teaches about functional training that helps adults improve their everyday life. 
By teaching about fascia (the connective tissue that holds organs in place), assessments, appropriate exercise progressions, and stretching techniques, ACE assures that your clients will be able to move more efficiently once you are finished with them.
To become a specialist, you must complete all of the modules below, as well as the quizzes.
Foundations for function: Movement by design
Conducting postural assessments
ACE's practical guide to exercise coaching
The art of fascial line training
Right now, ACE is offering this program for only $419.30, a 30% savings from the usual $599.
You can also pay monthly if that works better for you.
Pros:
Well recognized and accredited organization
Online support and resources available
Learn the essentials of exercise science
In-depth learning behind mobility and functional strength
Cons:
More expensive than other alternatives
Were you intrigued when we talked about Animal Flow? Maybe you have already tried it and want to teach others.
If so, the Animal Flow certification is what you need to check out. Get certified as a Level 1 or Level 2 instructor. You must pass Level 1 before attempting Level 2.
One thing to note is that you must already be a fitness professional to teach Animal Flow.
The list of acceptable professional certifications is on their website. Non-professionals are welcome to take the course, but they will not be certified to teach others.
Level 1 Certification
The Level 1 certification is a two-day workshop that is twelve hours long for the one-time price of $595.
Online certifications are available for anyone who can't get to an in-person workshop.
You will learn 29 moves, including their regression, progressions, and variations for all skill levels.  They teach you how to use each move individually as well as in succession with other movements. 
Once you complete the curriculum listed below and the test, you are certified!
Course Curriculum
Using Animal Flow Activations as assessments
Improving neuromuscular communication through quadrupedal contact (four-legged movement like an animal)
Loading muscular subsystems and facial lines
Using Animal Flow movements as corrective exercises
Choosing the right movement for each client; knowing when to use regressions and progressions
Practicing animal locomotion to improve the function of your "human animal"
Finding strength through motion and using full-body mobilizations
Level 2 Certification
Once you have completed Level 1, it's time to Level Up. Did you just start singing Level Up by Ciara? Yeah, you did!
Level 2 is a one-day workshop that is ten hours long at a one-time cost of $495.
This workshop will give you more knowledge about the current 29 movements and add in 10 more skilled movements.
Some new concepts you will learn are energy transfers, tempo changes, and animal locomotion in flows. This level is challenging, but you are up for it.
Curriculum includes:
Review of key Level 1 moves
Intro to Hand Balancing: Tuck Balance Progressions
New Transitions: Reaching Underswitch, Reaching Underswitch to Deep Ape, Scorpion Sweeps, Roll Throughs, and Crocodile Rolls, Pop Switches and Pop-Outs
New Traveling forms: Bear, Leopard, Crocodile
Using traveling forms as a "link" for switches and transitions
How and why to introduce tempo change and energy redirects into a flow
Intermediate flow design
Once you go through the curriculum, pass the assessment, and you are a certified Level 2 Animal Flow master. You are basically a cheetah.
Pros:
Challenging and fun
Learn how to assess clients for mobility
Learn progressions and regressions
Progress personally as well as professionally
Continuing education credits for fitness organizations
Cons:
Not as recognized as some organizations
The tests to become certified are quite difficult
Expensive
Mobility Works
No matter which program you decide to try, all of them will give you mobility training to build your strength and set you up for a healthy lifestyle.
Often we take our ability to move for granted.
It's usually once we are injured that we realize how much we miss our training sessions or wish we had been exercising more in the first place.
Don't live with regrets. Get mobile and love the results. We sure do!