An easy way to come up with progressions for exercises you're comfortable with is simply adding weights to your existing routines.
These weights can be added in the ankles with an ankle weight, the waist with a belt, the shoulders and chest with a vest, and even the back, with a simple backpack.
In this article, we'll show you the best calisthenics exercises using weights as well as the best methods of adding weights.
Weighted Calisthenics Exercises
Almost all calisthenics exercises can be done with extra weights. However, some exercises will benefit more than others from this increased resistance.
Below, we've listed a few upper and lower body exercises that work well with extra weight.
Upper Body Weighted Calisthenics Exercises
Dips
Dips are one of the most obvious candidates for added weights.
Once you can do 10-12 repetitions of dips, it becomes pretty hard to progress in the same style.
Therefore, adding weights is a natural solution.
For this exercise, you can use belts, vests, backpacks and even ankle weights, as long as you're adding weight to your total body weight, it's all good.
Pull-Ups
Pull-ups have a bit more room for progression, with variations such as the climber pull-up, muscle-ups, and many different grips available.
However, these will usually work slightly different muscles.
If you want to focus on the pull-up muscle groups, then adding a weight vest, belt, or backpack is a great idea.
CriticalBench has a good workout that includes the previous 2 exercises:
Legs and Abs Weighted Calisthenics Exercises
L-sit
The L-sit is a great exercise to use weights. Ankle weights, in particular, will strengthen the abs and legs.
Sitting Leg Raises
This exercise is typically done in order to improve the l-sits but works great if you're between the two. (i.e- if sitting leg raises are too easy but l-sits are too hard).
Simply add a couple of ankle weights to your feet/ankles and lift the legs as high as you can, whilst keeping the palms of your hands in contact with the floor, as close to your knees as you can.
Squats
Normal squats shouldn't be an issue for 90% of our readers. However, by adding a weighted vest, backpack, or bet, you can greatly increase the difficulty and efficiency of this exercise.
A lot of times calisthenics is criticised for not working the legs enough. Well, adding weights sure solves that problem.
Pistol Squats
With this advanced variation of the squat, you'll need to keep one leg straight in the air as you do your squat. If this comes easy to you, try adding an ankle weight to the lifted leg.
If you're unfamiliar with pistol squats, we'll leave you with ThenX's squat video, which is a great introduction to the exercise:
Weighted Vests vs Belts vs Bags
Adding weights to your calisthenics routine can be as simple as grabbing a backpack and filling it up with heavy objects.
This approach might work with simple static exercises such as planches, but even then, controlling and measuring the weight could be a challenge.
For that reason, and due to the strain it puts in the back, we recommend using either vests or belts with weights.
Best Weighted Calisthenics Vests
This model is our favorite due to the range of options available. It can be bought with or without shoulder pads and with various weights included.
It can be used as soon as you receive it as it does not require extra weights to be bought.
This kind of model has the advantage of distributing the weight evenly through the back and front of your upper body, decreasing the likelihood of injury.
For all these reasons, it is our choice in terms of weighted vests.
Pros:
Works out of the box
Weight distribution = less chance of injury
Good Price/Quality relation
Cons:
Best Weighted Calisthenics Belts


We highly recommend purchasing a belt with a steel chain.
Why?
Well, this gives you the option to add unlimited weights.
This is perhaps the biggest pro of using a belt vs other weight mechanisms, as vests, for example, usually, have a maximum of around 60 lbs, which is usually enough but in some situations can be limiting.
Pros:
Affordable
Unlimited weight can be added.
Cons:
Needs additional weights to be purchased
Can be dangerous to use for compound movements
As an alternative, if your budget is limited, this belt should be sufficient for 99% of exercises.
It has the benefit of not relying on external weights, so it can be used right out of the box.
Pros:
Very Affordable
Safer Design than Steel Chain Versions
Cons:
Best Calisthenics Ankle Weights


Ankle weights have the limitation of usually only being available in small weights.
This model can be bought with up to 10lbs, which in our experience is a good weight for most exercises.
It also has a good quality and price, making it our #1 choice.
Pros:
Affordable
High Quality Material
Cleanable
Cons:
Only up to 10lbs available
Final Thoughts
We hope we've convinced you that adding weights to your routine is a great way to progress in calisthenics.
If you want to build muscle this is the most direct way of doing it using calisthenics exercises.
As a final note, please be aware that adding weights to exercises that you're not 100% familiar with can cause serious injuries, so please stick to exercises you are comfortable with.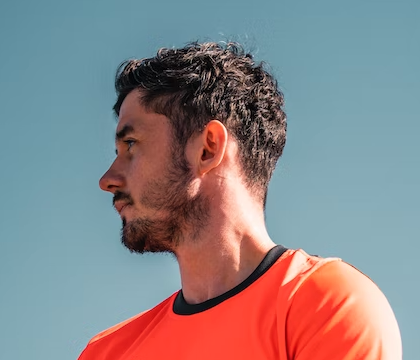 Chris is an experienced Calisthenics practitioner focused on isometric exercises and street workout. He founded thehybridathlete.com in 2017, which was subsequently acquired by theyhybridathlete.com
He is based in Portland and has been working out using solely his own body weight and bars for the past 6 years.