In today's fast-paced environment, a growing number of people find it challenging to balance work, fitness, and diet in a way that keeps them happy and healthy.
All three of these things are essential, yet fitness and diet tend to take a backseat when they match up head to head.
If you're here reading with us today, you probably have decided to start taking diet and fitness a bit more seriously, and are looking for a few extra tips on how to make your results a reality.
In the world of nutritional supplements, Vega has the vision of providing customers the opportunity to fuel their life efficiently with plant-based nutrition.
As the name may suggest, this company prides itself on vegan products not only made for vegans.
The nutritional supplements made by Vega are designed for anyone looking to explore plant-based protein and the benefits it may bring to their lifestyle.
Vega Proteins and Greens at a glance

Maker:
Vega
Flavours:
Salted Caramel, Chocolate, Berry, Vanilla, Plain Unsweetened, Tropical, Coconut Almond;
Usage:
Meal replacement, post-workout recovery and muscle building. Vegan and Keto friendly .
Ingredients:
Pea protein, pea starch, natural flavors, organic alfalfa grass powder, brown rice protein, hemp protein, sacha inchi protein, spinach powder, broccoli powder, stevia leaf extract, papain powder, organic kale powder, xanthan gum


CHECK CURRENT PRICE
Marketed as "more than just a protein shake," Vega Protein and Greens powder takes the best of plant-based vitamin and mineral supplements and combines it with a healthy dose of protein useful for those who are engaging in a higher than average active lifestyle.
Unlike their Vega One Nutritional Shake, which centers on being a dietary supplement packed full of vitamins and minerals, Vega Proteins and Greens have a sharper focus on those who may need a more significant protein boost.
Anyone in need of extra protein due to a heavy exercise routine or a keto diet might be interested in its benefits.
Vega Proteins and Greens are made by the company Vega, a company with a wide range of products in the nutritional market started in 2001.
Vega stands behind a robust vision of providing safe, vegan, and gluten-free products with no added sugar, no grains, or artificial flavoring or processing.
From what we can see, they do a fantastic job of living up to this promise, with their nutritional labels being simple, clear, and organic.
As is the case with most Vega products, they also market a shake, blend, or bake preparation for their powders. In other words, the nutritional benefits of the products are enjoyed in various ways.
This product comes in the following flavors:
Salted Caramel
Chocolate
Berry
Vanilla
Plain Unsweetened
Ingredients:
As Vega stands true to its promise, the components of the Vega Proteins and Greens powder are all-natural. Here are a few of the main ingredients, along with some of the benefits (or side effects) they have been shown to produce.
Pea Protein
Extracted from yellow peas, this plant-based alternative to whey or casein protein provides a high concentration with low sugars and carbs. It also contains a healthy dose of iron, an essential supplement for those embarking on a vegan lifestyle. Side effects of pea protein are rare in small doses and often minor compared to the alternatives proteins which often contain milk sugar lactose.
Hemp Protein
The main benefits of hemp protein lie in its digestibility and its fiber content. This protein is extracted from the seeds of a hemp plant and is growing more and more popular among nutritionists and dieters. It is also high in fatty acids, making it the perfect complement to a keto diet.
Brown Rice Protein
Brown rice protein is hypo-allergenic and packed full of fiber. It is gluten-free and a great protein alternative for gluten-intolerant dieters. Similar to hemp, brown rice protein is high in amino acids aiding in muscle recovery and digestion.
Sacha Inchi Protein
Found in the jungles of South America, the Sacha Inchi plant has provided nutritional support to indigenous populations for thousands of years. The nuts of the plant were found to contain high concentrations and vitamins, and were used as traditional "daily vitamins." Chock-full of omegas, antioxidants, and minerals such as zinc and magnesium, this protein is highly regarded for its nutritional power.
Spinach Powder
Spinach powder is packed with vitamins A, K, and B2 and topped up with iron and magnesium. Thought to improve muscle, nerve, and bone function, spinach powder is often used as a standalone product to be added to shakes, smoothies, or baked goods. While the concentrated and bitter taste is not widely appreciated, mixed with other ingredients can make it palpable.
Broccoli Powder
Broccoli powder provides a high concentration of glucosinolates, which are found to have an antibiotic-life effect of fighting off bacteria in the digestive system. When ground down into powder form and added as a supplement, it allows for adequate concentrations with less digestive exhaustion.
Kale Powder
Loaded with tons of beneficial compounds, Kale has been deemed by many a "superfood" and "king of the green veggies." It is nutrient-dense and packed with antioxidants, resulting in amazing health benefits.
Stevia Leaf Extract
Stevia is referred to as a nonnutritive sweetener, meaning you get a bit of sweet taste with 0 caloric intake. Due to this quality, it is often used in diet products to provide some needed sweetness without the detrimental effects of sugar. Stevia can be an acquired taste, and customers that complain of Vega products tasting a bit weird could be getting used to Stevia.
Each serving of Vega Proteins and Greens contains 20 g of mixed plant-based protein, 120 calories, and less than 1 gram of sugar.
Benefits and Use
It is recommended to take one serving of Vega Proteins and Greens per day as a dietary supplement.
Unlike other supplements, may customers have praised the product for being quite filling, and as such, could act as a meal replacement if adequate nutrients and being consumed throughout the day.
Nutritional benefits of this product include a balanced and complete diet resulting in higher energy, weight loss, and increased digestive and mental health.
It's easy to mix design makes it convenient to use for a morning shake, mix in a water bottle after a workout, or bake into cookies for the walking club.
Customer Reviews
It is important to note that over 60% of customer reviews used this product as an everyday supplement, while only around 20% used it as a post-workout mix.
Taste
Like all Vega products, customers tend to catch on to Stevia's taste, and either love it or hate it. For those who are taken aback by the natural sweetener, Vega does have products that are Stevia free.
As far as flavors are concerned, the more "exotic" flavors such as tropical and coconut almond tend to be more acquired tastes for first-time buyers.
For those who consider themselves fussy when it comes to taste, the chocolate or salted caramel flavors tend to be the safest options. Depending on how you intend to use the product, certain flavors might be more appropriate.
Mixing
Many customer reviews tend to hold complaints about how grainy and textured the powder can be. As one review so aptly said, it's the "Best product if you KNOW how to mix it."
Vega provides its customers with tons of resources and recipes to find the perfect mode of consumption.
From the looks of things, blending in a smoothie tends to be the most popular way of taking this product, as it eliminated texture issues and allows for taste masking with other tasty ingredients.
Ingredients / Nutritional Values
Vega is one of our go to brands that we recommend to our readers and clients as they offer a simple and "clean" ingredient list.
When looking for shakes and supplements, your number 1 priority should be to look for products with ingredient lists that you can actually understand. Added sweeteners, conservatives, and ingredients with names you can't pronounce should be avoided.
Not surprisingly, this is one of the top rated features of Vega Protein & Greens. One of the top reviewers on amazon US points to the fact that this product has been really helpful in keeping blood sugar levels low, which makes sense, as there are not a lot of ingredients and added sugars:
The recipe shared also looks quite yummy.
Value
Vega products tend to carry a higher price tag, most likely due to the natural products they pride themselves in. For those looking for a protein powder to gain muscle, this is not the product to bring intense gains. But for those who are looking for a quality product made from high-end natural ingredients, Vega is a great option.
This product is also competitively priced in comparison to specialty products for vegan and keto diets.
Summary
The verdict seems to be entirely subjective. Vega is a quality product that promises to provide natural ingredients, no processing, and no artificial flavors. Vega products are also no GMO, gluten-free, and sugar-free.
People who seek out products that fit these criteria (regardless of price) tend to find Vega supplements competitively margined.
Further research into this product has to be done to appease those who have hyper strict allergies or diets, as product processing may include traces of peanuts, milk, soy, and eggs.
For those with dangerous nut allergies, use this product with caution.
We recommend this product to anyone who is looking for trustworthy supplements to achieve a healthy lifestyle diet.
For vegans, keto dieters, or plant-based enthusiasts, the Vega Greens and Proteins supplement is designed for your needs.
For anyone who is not bothered by a natural list of ingredients, there are more affordable products on the market that may fit your goals and save a few dollars.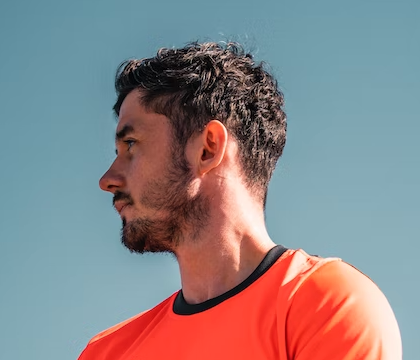 Chris is an experienced Calisthenics practitioner focused on isometric exercises and street workout. He founded thehybridathlete.com in 2017, which was subsequently acquired by theyhybridathlete.com
He is based in Portland and has been working out using solely his own body weight and bars for the past 6 years.