If your calisthenic routine is in full swing, it might be time to pull an Arnold Schwarzenegger and shock the body out of calm.
One of the best ways to do this is to add a few extra weights to your exercises, levelling up the challenge and expanding your mobility.
For those who fall in love with calisthenics, there is always a strange draw to pull-ups and dips, two exercises we can't seem to get enough of.
They work the entire upper body and make it easy to track the progression. And it's functional strength rather than just for show.
Instead of shocking your routine with a complete change, we suggest getting a pull-up weight belt (or a dip weight belt) to help with progressive overload and continue to build new muscle.
Muscle Overload
What is the idea behind progressive overload, and how does it relate to acquiring a pull-up weight belt?
Overloading the muscles is important in avoiding a plateau in your routine.
When you get to a point in your workout where you can easily do 3 sets of 25 pullups, it won't be enough to just steady those numbers and expect to build more muscle.
Muscles build as training breaks them down, and in order to do that, we need to overload them.
If you are struggling with bodyweight pull-ups and dips, then a weight belt level up might not be necessary just yet. But if you are at a point where your current workout is hard but flat, it's time for you to add some weight.
Benefits of a Pull-Up Weight Belt
We already know the main reason. Adding weight to your exercises allows for continued muscle building. But there are a few other benefits of using weight belts for your workouts.
Protecting the Back
Adding weight to a calisthenic routine brings with it a higher risk of injury, which is why it's not recommended to increase the weight until we're comfortable with natural resistance.
When we do start to add, we need to ensure that technique and form is never sacrificed for a higher gain. Weight belts are designed to spread the additional load evenly across your hips, without adding pressure to the spine.
Wearing a pull-up weight belt properly, even without adding weight, will help to secure your back – the reason many powerlifters and weightlifters are rarely seen without one.
Investment in Future Growth
While an initial purchase of a pull-up weight belt might be to make your pull-ups or dips more intense, the belt can be used (creatively) as a tool for multitudes of different exercises.
As you progress through different forms of weight training, this device will prove it's value time and time again. We are firm believers in keeping workouts fresh, and a weight belt will give you more creative power.
5 Best Weight Belts Designed for Certain Uses
To make things easier for you, we have broken down our favorite weight belts by functional design. Less technical, more practical.

For those looking at a belt that will provide decent quality fundamentals at a reasonable cost, the Hawk Fitness Belt is a great place to start.
It has an extra-long adjustable steel chain, a maximum load capacity of 300 Ibs, and a lifetime warranty.
It boasts a relatively strong inner lining but is obviously not as comfortable as some of the more expensive brands.
Value for price, this belt is quite a bargain.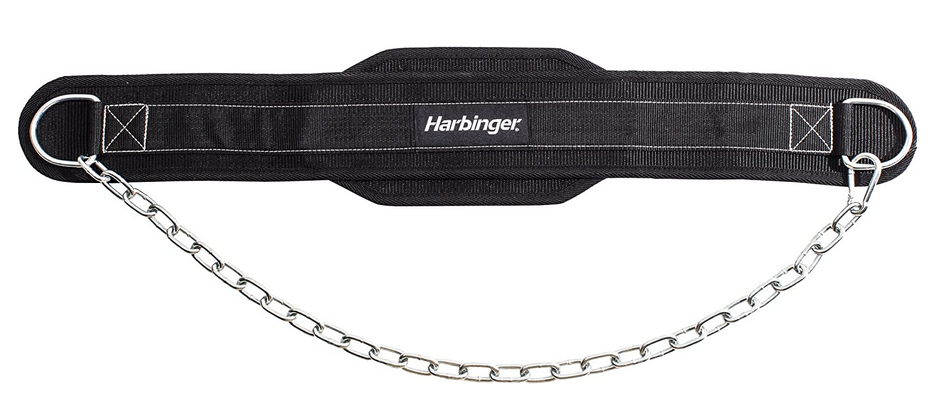 Anyone who is looking to make use of a pull-up belt and incorporate it into their everyday routine should invest in a high-quality product built with versatility and durability in mind.
The Harbinger Belt is made of polypropylene making it one of the most reliable belts on the market.
It also has a well-engineered one size fits all adjustable system allowing the belt to grow with you.
With a heavy-duty chain built to last, this model is a long term investment in any beginner's routine.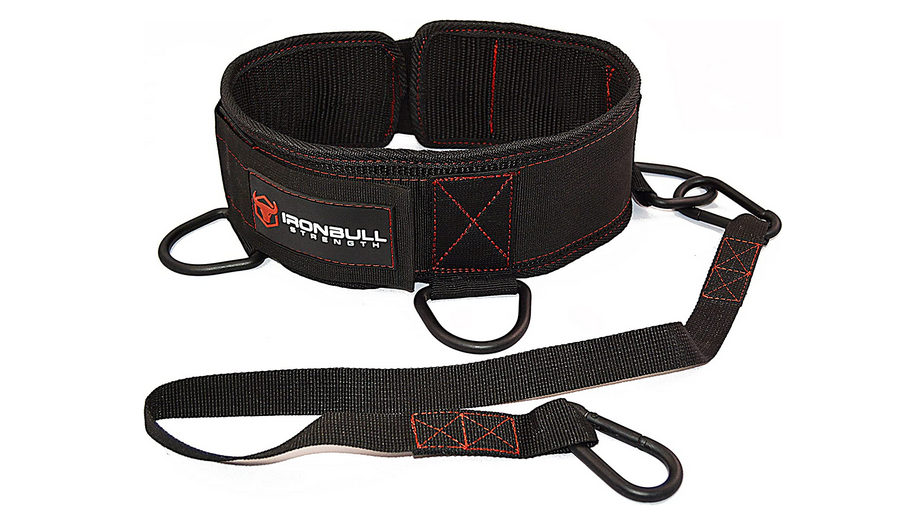 The Iron Bull Strength Dip Belt is built with versatility in mind. It has three anchor points allowing for a wide variety of exercises from dips and pullups to sled harness and squats.
The nylon attachment has been thought to be weaker than a chain, but reinforced stitching allows for strong structural strength.
For those looking to get creative with their workouts, this is the belt for you.

The Rip Toned Belt is built to take the weight. It's thicker and heavier than the other belts mentioned here, as it is designed to disperse a heavier weight load and protect the back.
For those athletes looking to use heavier weights while not compromising form and safety, the Rip Toned Belt would be a good start.
Not necessary for beginners adding small amounts of weight.

The problem with gym bags is that they often get full fast. For those who enjoy diversifying their workouts, even small and lightweight gear can begin to add up and every pound counts.
The Brute Belt has continued to gather positive reviews and is commended for it's lightweight and portable design that doesn't cheap out on quality.
It has reinforced military-grade nylon attachments, built-in padding around the waist, and 8 waist loops to be used in various exercises.
While it may fail to provide the extreme back support of a thicker belt, it certainly makes up for it with its quality design and portability.
So next time you are looking to add some fire to your pull-up and dip routine, get a hold of a weight belt and continue to build those results.
All of the belts reviewed here are good quality and provide solid functionality.
The final purchase comes down to subjective choice and exercise preferences.
Good luck with the weight belt hunt!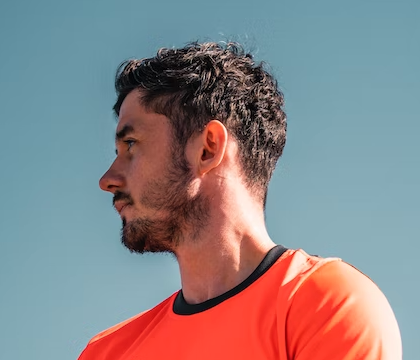 Chris is an experienced Calisthenics practitioner focused on isometric exercises and street workout. He founded thehybridathlete.com in 2017, which was subsequently acquired by theyhybridathlete.com
He is based in Portland and has been working out using solely his own body weight and bars for the past 6 years.