Wrist wraps are a crucial piece of gear for any calisthenics practitioner.
The wrist area is a crucial point of pressure for a huge variety of calisthenics exercise such as handstands, holds involving bars, pull ups, and dips, they withstand a huge amount of pressure.
For this reason, purchasing a set of calisthenics wrist wraps is a great idea. This is particularly true for athletes who are experiencing soreness or pain in this area.
With that in mind, we went ahead and reviewed 6 of the best models in all categories available in the market.
We looked into two types of wrist straps: With thumb loops, and "simple" wrist straps (i.e- covering just the wrist).
Wrist wraps with hooks also exist, but we deemed these not appropriate for calisthenics exercises as they usually can't support the whole body weight and are meant instead for weight lifting.
Our summarised findings can be seen in the table below, and a detailed breakdown of each model and category is just below that.
Pros:

Wide area of support

Affordable

Easy and sturdy lock

Cons:

Wide area can be constraining

Pros:

Provides a lot of relief to the wrist, very sturdy

Comes with a free ebook as well as a money back guarantee

Available in different level of stiffness

Cons:

Wide area can be constraining

Thumb support is minimal

Pros:

Extremely sturdy

Good thumb support

Cons:

18.5" width is constraining

Pros:

Customisable

Allows hand to breathe

Cons:

length can be constraining

Pros:

Support Your Wrists & Lift More Weight

Avoid Injury & Feel Confident Lifting Heavier

Pros:

Competition grade, heavy duty

Wrist wraps are true to length
10/01/2023 10:30 pm GMT
How do Wrist Wraps Work?
Wrist wraps are basically the equivalent of applying pressure with your hands to the wrist area. They prevent over extension of the muscles and thus wrist muscle fatigue.
This is particularly useful for beginner calisthenics athletes that have yet to develop strong wrist muscles as they will allow you to continue working on progressions such as the l-sit even before having developed the necessary wrist muscles.
Best Wrist Wraps with Thumb Loop
Wrist straps with a thumb loop are probably the most popular variation of wrist strap models.
These provide extra relief to the wrist by distributing the pressure to the thumb area.
EDITOR's PICK
Rip Toned Wrist Wraps - 18" Professional Grade With Thumb Loops
Wrist Support Braces - Men & Women
Weight Lifting, Crossfit, Powerlifting, Strength Training
Chosen for its solid velcro wrap, custom stiffness according to grip strength, and extremely reasonable price, the rip tones wrist wrap are our number 1 choice in the thumb loop wrist wrap category and overall.
PROS
Available in different levels of stiffness
Appropriate for heavy duty exercises
Extremely affordable
Comes with a free ebook
Has a money back guarantee
CONS
Thumb support is relatively small
Heavy Duty = Less Flexibility
User Reviews: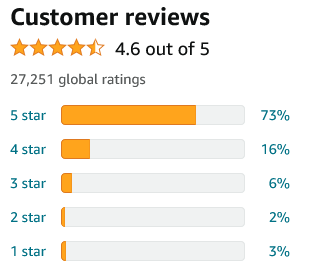 Ipow | 18.5" Professional Quality Wrist Straps
Support Braces Wraps Belt Protector
2.5" Thumb Loops for Powerlifting, Bodybuilding, Weight Lifting, Strength Training
One Size fits All Men& Women
In second place, due to its superior thumb support, we have chosen the IPOW 18.5" wrist straps.
These come 0.5" wider than the Rip Toned model and have a simpler design.
PROS
Simple Design
Good thumb support
Extremely affordable
Has a money back / 1 year guarantee
CONS
Large width = more support, but also less flexibility
Sturdy material
User Reviews: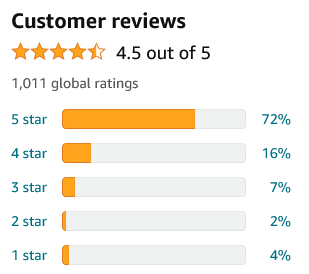 Best Wrist Strap with No Extras
If you're looking for an affordable wrist strap with no bells and whistles, this kind of wrist wrap is for you.
Rogue Fitness Wrist Wraps
Good support and great brand helps support your wrists good.
3 sizes 12" (30cm), 18" (45cm), 24" (60cm)
Material: 40% Elastic, 10% Polyester, 50% Cotton
We earn a commission if you make a purchase, at no additional cost to you.
10/01/2023 10:30 pm GMT
With over 150 reviews, the rogue fitness wrist wraps were an obvious target for us to review.
What we liked about this model was the very strong and comfortable support it provided. Doing pull-ups with these felt like a walk in the park.
What we didn't like was the constraint it imposed on exercises requiring your wrists to be at an angle.
Despite that, at just over 20 bucks, this is our choice for the best calisthenics wrist wrap.
PROS
Available in different lengths
Easy and sturdy lock in
Large width = Lots of support
CONS
Relatively wide width can be constraining in explosive movements
User Reviews: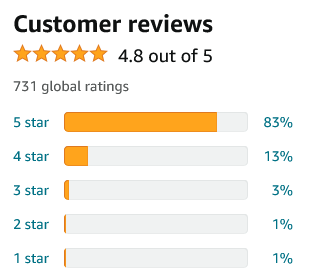 Meister Junior 108" Elastic Cotton Hand Wraps for MMA & Boxing (Pair)
Ideal for smaller hands - especially women & kids
108" length is 40% shorter than traditional 180" adult wraps. Makes wrapping manageable!
As a final option, we recommend purchasing a set of boxing wraps. These allow for more flexibility as they can be configured as you pleased, allowing for more or less rigidity and support.
Our choice in this category are the meister junior boxing wraps as they are slightly shorter than normal boxing wraps and thus are easier to user.
PROS
Customisable to your preferences
Allows hand to breathe
Extremely affordable
User Reviews: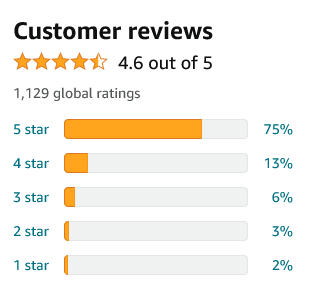 Final Thoughts
We hope we've helped you decide on the wrist strap for your needs.
Any of the above mentioned products will help you develop your form on your calisthenics progressions without having to develop insane wrist strength, but remember that this muscle is also vital to calisthenics, so make sure to occasionally train it too.
As always, we invite you to share your thoughts on the comment box below.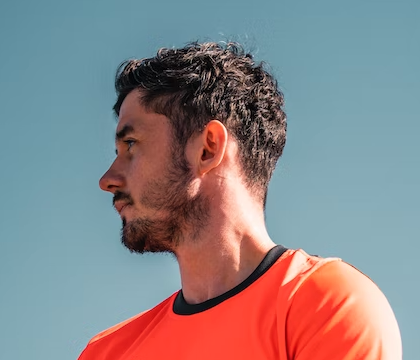 Chris is an experienced Calisthenics practitioner focused on isometric exercises and street workout. He founded thehybridathlete.com in 2017, which was subsequently acquired by theyhybridathlete.com
He is based in Portland and has been working out using solely his own body weight and bars for the past 6 years.