Your diet and how you supplement it is as important or more as your training regime in terms of calisthenics progression.
In order to achieve rapid progression, it is important that you hit your target weight quickly and that you provide enough fuel for your muscles to reduce the amount of time you spend recovering.
Having said that, it is entirely possible to achieve a balanced diet that helps your calisthenics progression without the use of supplements.
However, incorporating supplements to your diet is much more efficient and relatively risk-free.
With that in mind, we have compiled a master list of all calisthenics supplements that will accelerate your calisthenics progression. We have split the article into recommendations for supplement packs, protein shakes, vitamins/minerals, and others.
For a summarised version, check out the table below:
Best Protein Powder (Muscle Building)
Futurekind- Organic Vegan Protein Powder - Vanilla Flavored
Organic non-GMO pea protein made in the USA
20g of delicious creamy vanilla protein per serve
Eco-friendly bottle made from 100% recycled material
We earn a commission if you make a purchase, at no additional cost to you.
Best Multivitamin (For Recovery, Energy, and Sleep)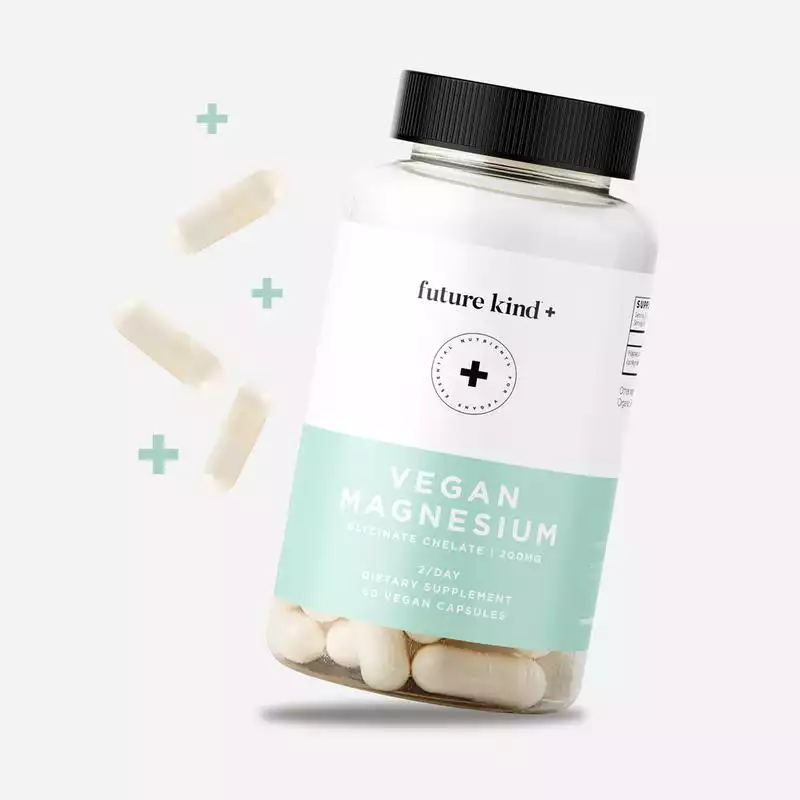 Futurekind Multivitamin B12, Omega 3 & D3
Suitable for Vegans

Increases energy, supports clear thinking, improves mood

Tackles most common nutrient deficiencies
We earn a commission if you make a purchase, at no additional cost to you.
Best BCAA (Recovery and Muscle Building)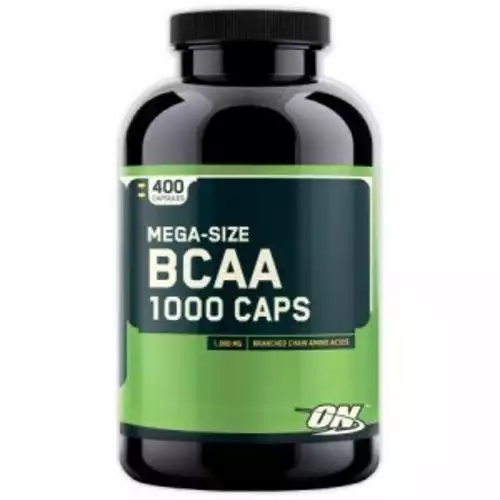 Optimum Nutrition Mega-Size BCAA 1000 mg
400 capsules of 1000mg BCAA
Avoid muscle soreness and workout more frequently
Liver friendly
We earn a commission if you make a purchase, at no additional cost to you.
Before we begin, we also want to mention that before any significant dietary changes, please consult your doctor or nutritionist and/or do blood tests to figure out if any of the supplements will through your body off-balance. Different people have different levels of vitamins and nutrients in their blood and it is important to know where you stand and what needs supplementing in the first place.
The name says it all- supplements are meant to supplement your diet in case you're not getting all the necessary nutrients and micronutrients. Unfortunately, this is the case with the majority of people. It's very hard and costly to measure and control the exact ratio of protein to carbs and amounts of each for breakfast, lunch, dinner, and in between snacks. Not to mention ingesting all the fruits, cereals, vegetables, etc, containing the vitamins and minerals you need.
However, there are supplements that are generally safe and beneficial regardless of differences in metabolism between individuals and those are the ones that we will be focusing on today.
Before You Buy Supplements- Get Tested!
To know what to supplement, it is important to know which nutrients and vitamins you are pre-disposed to be lacking of.
Here are some tests we recommend:
The testosterone test will tell you if you need to focus on supplements that naturally increase testosterone– A highly important hormone that will give you the energy and power needed to progress in calisthenics.
The Male Hormone Plus test includes testosterone and a few other hormones, such as cortisol, which determines how you metabolize fats, proteins, and carbs.
Finally, the Nutrient & Toxicity test will determine the nutrient levels in your blood. This is perhaps the most important test as it will tell you which supplements to focus on.
Once again, it is important to note that whilst these tests are extremely useful in determining your diet, it is possible to design a healthy and improved diet without them.
A lot of deficiencies, such as vitamin D3 deficiencies are common and widespread, and general dietary guidelines can be formed based on your ideal and current weight discrepancies.
Calisthenics Supplement Packs
When it comes to protein shakes and supplements, you can either design your own regimen, or you can buy a pre-made pack.
Even though, as we previously mentioned, different people might have different requirements and metabolisms, some of these packs are actually quite good and can save you a lot of hassle as well as money.
Here are our favorites:
If you're a fan of the Joe Rogan podcast, you've probably heard of Onnit. This brand was developed by Joe Rogan himself and contains mostly plant based and natural ingredients, which we love.
This particular pack is heavy on protein and light on carbs, perfect for somebody looking to cut weight.
The flavours and recipes included with the pack are also great and compatible with the keto diet, if you so wish.
For these reasons, this pack is our #1 choice in the ranking for best supplements for calisthenics.
– Pre-Workout Shake – Strawberry Lemonade Flavour;

– Pre-Workout Supplement- Energy & Endurance;

– Powerfood Drink Mix- Plant Based Protein

– Fat Loss

– Pre-workout Boost

– Post-workout Muscle Repair
2- Non-stimulant Fat Loss Pack for Men/Women
1up nutrition is another great supplement company which we've personally tried.
They have really strong fat loss packs, which they divide into non-stimulant and stimulant, in case your sensitive to stimulants (tip: if one cup of coffee gets you buzzed, go for the non-stimulant pack) and male and female packs.
The male pack contains:
– CLA: A fatty acid found in vegetable oils that helps in fat reduction by increasing the amount of enzymes that break down fat.
– Protest- A testosterone booster: Besides including important nutrients such as Vitamin B6, Magnesium and Zinc, this supplement contains a testosterone boosting mix. Low levels of testosterone are linked with obesity.
– Recharge PM Burner: This supplement will help you sleep and recover. It contains some interesting ingredients such as Valeria, a well-known plant used as a natural sleep remedy, GABA, linked with fat loss and improved exercise performance, and 5-htp, linked with mood enhancement.
– CLA (fat loss supplement);

– Testosterone Booster Supplement;

– Recharge PM Burner- Post-workout recovery supplement

– Fat Loss

– Pre-workout Boost

– Post-workout Muscle Repair

– CLA (fat loss supplement);

– Beauty Sleep PM Burner;

– Daily Cleanse

– Fat Loss

– Post-workout Muscle Repair
3- Shred and Hydrate by Cellucor
Last but not least is Cellucor's Shred and Hydrate pack.
We love this bundle for its simplicity.
– CLA (fat loss supplement);

– BCAA Amino Acid

– Fat Loss

– Pre-workout Boost

– Hydrate
Calisthenics Protein Shakes
In terms of shakes, it is important to define what your objectives are. Namely, wether you are above or below your ideal weight.
For calisthenics progression, you'll need to have a good balance between strength and weight. You don't want to be huge, but you also don't want to be skinny. We're aiming for that lean middle ground where you're both powerful and light.
If you're looking to bulk up, you should tip the balance towards carbs, if you're looking to cut weight, you should focus on protein and reduce the dosages.
With that in mind here are our favourite shakes:
Onnit's Shroom Tech Sport is, simply put, a miracle food- We absolutely love it!
It's meant to be used as a pre-workout mix that doesn't give you a crash like caffeine does.
As with other onnit products, what we love about this products is it's reliance in natural ingredients. In this case, as the name suggests, in mushrooms, a plant called the "indian ginseng", and green tea extract, all healthy alternatives to the chemicals usually present in pre-workout boosters.
2- Cellucor Whey Protein Powder (Post-workout)
Another, more classical, protein shake we love is Cellucor's Whey Protein Powder.
Coming in at 140 grams of protein and only 1.5 grams of fat, this is the perfect shake for building lean muscle and recovering after an intense workout.
Creatine and calisthenics
The use of creatine by athletes has caused a heated debate in recent years.
Some argue that in the long-term, the frequent use of creatine causes health issues in the kidney and liver, as well hydration and digestive issues.
For the most part, these have been debunked. However, it is important that once again you take the tests mentioned in the beginning and consult a doctor if you see any signs of health deterioration after using creatine.
In terms of benefits, creatine can help boost strength, reduce fat mass and increase muscle mass, improve bone strength and recovery, improve high intensity exercise performance. It's no coincidence that it is considered one of the most powerful training supplements ever.
With that in mind, we advise you to do your own research and read the available studies online. If you do choose to take creatine, here are our recommended suppliers:
Calisthenics Vitamins and Minerals
Taking vitamins and minerals is important as the normal diet of a regular person is usually naturally lacking in some of these components.
In particular, our advice is to take:
Vitamin D3 and K2
This duo of vitamins is the most commonly deficient in the average adult male. In a 2011 study, it was found that 41% of adult American males had a vitamin D3 deficiency.
Vitamin K2 deficiency is also relatively common and affects blood circulation, heart health, and bone density.
Thus, it is important to take both these supplements in order to make sure that your heart, blood, bones, and muscles stay healthy as you expose your body to the extreme requirements of calisthenics.
Both of these supplements will also help in the fat burning process, keeping your metabolism going at a healthy rate,
Zinc, Magnesium, and Vitamin B6 (ZMA)
To finalise your supplement recommendation, we'll leave you with some information regarding ZMA.
These 3 minerals and vitamins are usually grouped together as they are commonly deficient in adults, and because together they cover all the main functions: They help muscles re-build, they aid in sleep, they boost the immune system, improve strength and stamina, and give an energy boost.
For all those reasons, we recommend taking ZMA.
Final Thoughts
Once again, we must reinforce the point that measuring is crucial for improved health and performance. Taking hormonal, vitamin, genetic, and nutritional tests might seem like a steep investment, but we are talking about data that can give you years extra of life, not to mentioned improved calisthenics performance and a generally higher quality of life.
However, even without those tests, we've identified some common deficiencies that might be holding your progression and have showed you how to address them.
If you have any further suggestions, please leave them in the comment box below.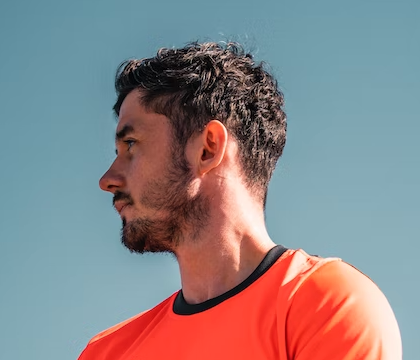 Chris is an experienced Calisthenics practitioner focused on isometric exercises and street workout. He founded thehybridathlete.com in 2017, which was subsequently acquired by theyhybridathlete.com
He is based in Portland and has been working out using solely his own body weight and bars for the past 6 years.