There are a million different ways to work out and one of the most effective is calisthenics and bodyweight exercises.
Finding a good gym that caters to this workout, even with all the options in New York, can be difficult but never fear, we've got several great ones for you to check out!
Finding a Calisthenics Gym in New York
There are a few things you want to look for when you're searching for a calisthenics gym in New York.
The first thing you want is a gym that has the equipment and space you need to complete your workout.
Most calisthenics workouts require little or no equipment but for pull-ups, dips, muscle-ups, and others, you want sturdy, clean equipment at your disposal.
If you want to get into some specific classes, double-check that your gym offers them at the times you want to participate and that they're taught by trained, certified professionals.
Classes should be open to individuals no matter what their current skill level will be.
Finally, the atmosphere and community offered by the gym should be one that you feel comfortable joining.
This may come in the form of classes, personal trainers, or just the way other gym-goers make you feel. Either way, give it a trial run to see if this is a good fit for you!
Best Calisthenics Gyms in New York
A few calisthenics gyms in New York stand out from the crowd when it comes to the type of service and space they offer!
Whether you're a beginner or you've been doing these workouts for a decade, they'll be able to help you advance and continue to grow along your fitness journey.
Outdoor Calisthenics Gym at J. Hood Park
Nothing like a breath of fresh air to kickstart your workout!
This outdoor gym offers a lot of different equipment for calisthenics and bodyweight exercises and is completely open to the public.
Classes in different techniques and workouts can be booked with a simple link on their Facebook page or by contacting the trainers directly.
One of the joys of calisthenics is that it requires little equipment and can be done almost anywhere like in a park or outdoor space.
This gym takes full advantage of that fact and has set up a beautiful space for New Yorkers to come and enjoy nature and get in a great workout!
BARSTARZZ
This gym is all about teaching calisthenics classes and helping people love their workout!
The trainers at this local gym are all part of the BARSTARZZ brand and have been through the training and qualifications required to achieve this certification.
If you're not quite ready to brave the world of in-person classes, the BARSTARZZ brand and the New York gym sell equipment and programs that you can do at home.
Getting started with a new workout routine or progressing through more difficult levels is a daunting prospect for anyone.
Being able to do it in a community of fellow enthusiasts is a great way to keep yourself accountable and move on in your abilities.
These classes give you an excellent sense of community and a tried and true program to follow along.
Gainz Vill Calisthenics Park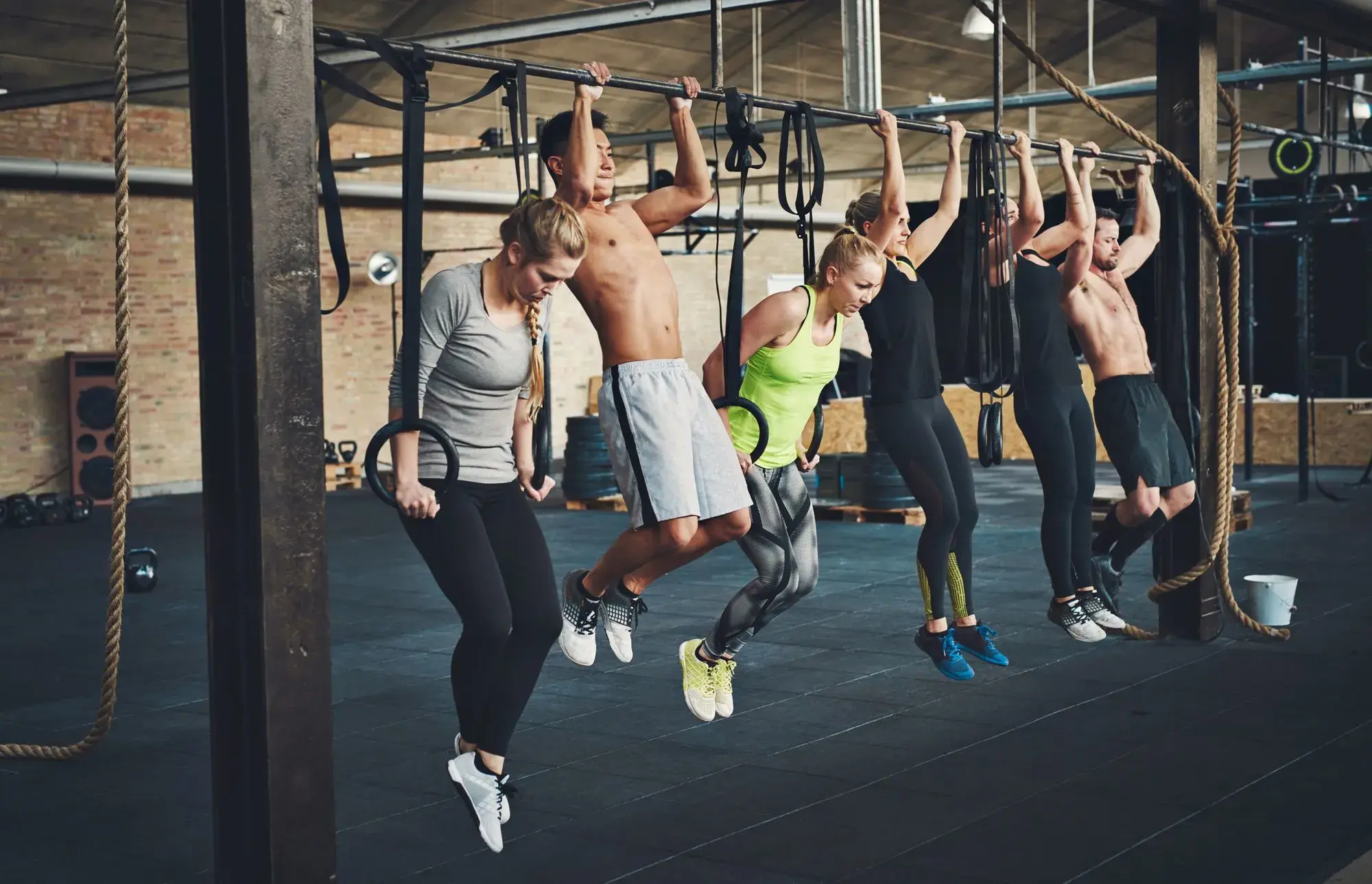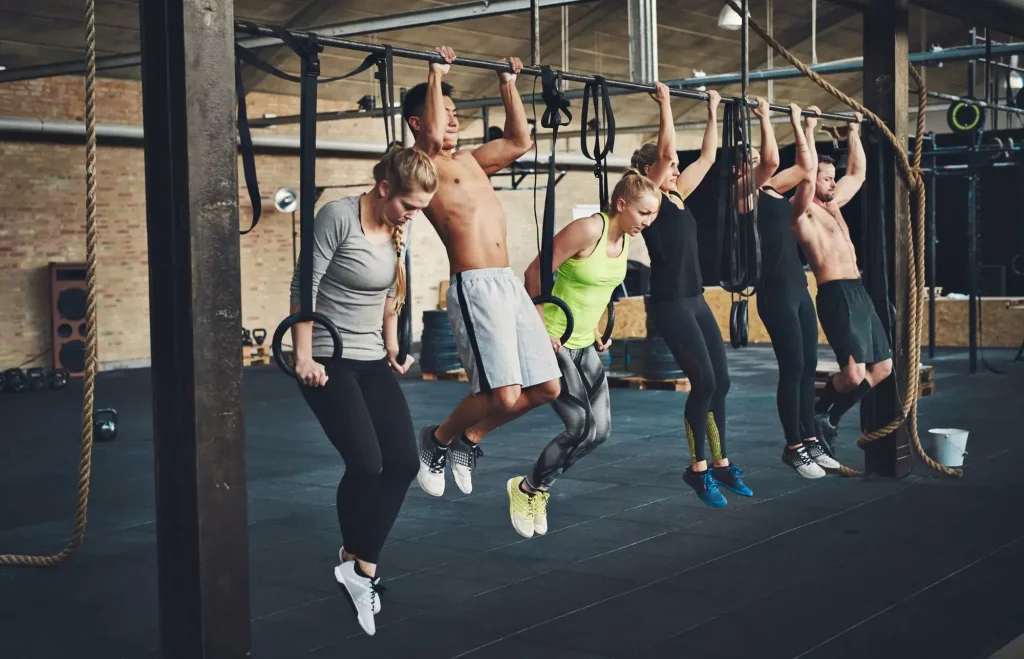 One of the great things about NYC is that there are tons of options when it comes to any activity and calisthenics gyms are definitely on the list!
This is another great option if you're looking for self-guided or trainer-led calisthenics workouts in the great outdoors.
The outdoor gym has a large range of equipment for calisthenics exercises and trainers are on hand to help with guidance and encouragement.
Being outdoors also gives everyone plenty of room to get their workout accomplished without spending tons of time nearby.
A huge draw for this park in particular is the ability to have multiple people training at the same time while still maintaining plenty of distance.
Between the time outside and the on-hand trainers, this is a great option for anyone wanting to get into calisthenics for the first time or the 101st time!
Liberated Fitness NYC
If you're just getting into calisthenics, you may end up only incorporating a few moves into your routine to start and sticking with the regular workouts you've always enjoyed.
In that case, Liberated Fitness NYC is a great option! They're a complete fitness center that offers options to a wide range of customers.
Calisthenics programs are offered along with other more traditional workout programs so you can get it all in one place.
To be part of this gym's programs you can contact them to find out their current schedules and book a spot for yourself.
This is a great option if you want to do more than just calisthenics as you can access all different kinds of equipment and classes with one simple gym fee!
Frequently Asked Questions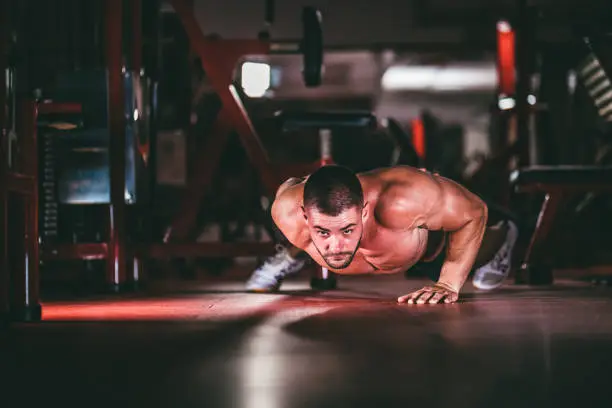 Joining a new gym is no picnic. There are a lot of unknowns and questions that surround a momentous change like this.
The gym is often your home away from home and being part of a good community as well as being able to get in a quality workout is important.
Instead of just throwing a dart at a map and hoping it's the right gym for you, ask yourself a few simple questions, get some quality answers, and you'll be able to make a confident decision in no time!
Is it Possible to do Calisthenics at My Local Gym?
Since calisthenics uses very little equipment, it's possible to do a full workout at your local gym.
However, there are a few unique pieces that a specific calisthenics gym can provide.
You'll also be able to connect with trainers who understand calisthenics more intimately when you head to a gym that works with that specialty.
This gives you a solid community that can provide support throughout your time doing workouts and even beyond!
Is Calisthenics Dangerous?
Any workout is going to put stress on your body!
The best thing you can do before starting any workout is to check-in with your doctor or medical professional to see if you're fit and well to perform the exercises.
Calisthenics is all about using your body weight as resistance so the power is completely within your control.
Keep your overall goals in mind when you start the workout so you can target your workouts accordingly. While workouts are important, rest days are crucial as well.
Calisthenics can become dangerous if you don't allow your body the appropriate time to rest and heal.
Adjust and set your program based on your weight and current fitness level to keep the risk of injury to a minimum!
Takeaway
There are several different indoor and outdoor calisthenics gym options available in NYC that will give you the equipment you need as well as the encouragement and support of an entire community!
Rather than just head down to the closest gym you can find, give one of the calisthenics-specific gyms a try.
Trainers at these gyms will help you set and reach your fitness goals through their knowledge of the program.
Get out of your boring old weight-room routine and jump into something new with a quality calisthenics workout at a gym in New York!
Indoors, outdoors, or anywhere in between, they'll be able to give you a hardcore workout that helps you progress toward something greater.