Quick Navigation
Calisthenics Trainer Certifications Online
#1- WSWCF Online Calisthenics Certification Review
#2- Calisthenicscerfitications.com Review
World Calisthenics Certifications
(Editor's Overall Choice) NCAA / American Council on Exercise Personal Trainer Certification Review
Calisthenics Certifications in the USA
#1 Progressive Calisthenics Certification Review
#2 Anti-Gravity Certification Review
Calisthenics Certifications in London and the UK
#1- CalisthenicsUK Certification Review
Whats Included:

1 day course by Marco Guanilo
Certificate upon completion of test
Classes on push-ups, pull-ups, bridges, inversions, and squats.
Entry level

Whats Included:

Over 150 videos of bodyweight only exercises
Excel database
Excel Workouts

Investment:

Starts at 59$ (monthly payments available

Whats Included:

PDFs (schedules)
Excel Files (Evaluations)
Online Portal/ Dashboard
Videos
Add-on subjects: Nutrition, Mobility, Regeneration, Amongst Others

Whats Included:

17 Core Videos + Extras
Online Portal
Supporting Content on Nutrition, Motivation, and More.

Whats Included:

Over 2500 full workouts
Hundreds of 7 to 15 minute workouts.
Topics include: Bodyweight training Running, Elliptical, Strength Training, Cycling, and more
Mobile focused
Personalized workouts based on assessment
If you're ready to take calisthenics from a passion to a career, getting a certification is a great idea.
Besides adding knowledge of the sport, it will add credibility and will help you build a network of co-workers to exchange ideas, knowledge, and potentially clients.
A certification will allow you to become a personal trainer in this area, a fitness consultant, or even a writer / course director for a calisthenics program of your own.
As you will see further down the article, pursuing such a degree doesn't necessarily need to be costly or time consuming.
A few days and a few hundred dollars can be enough to take you to the next level.
With that in mind, we've compiled a list of our favourite courses based on the coaches background, curriculum, investment necessary, and employability.
Calisthenics Trainer Certifications Online
The easiest and most time efficient way of getting certified is through an online course.
We've written extensively before about
the programs available online, however today we will focus on the ones offering a certification.
#1- WSWCF Online Calisthenics Certification Review
Administered by the World Street Workout and Calisthenics Federation (WSWCF), this certification is one of the most recognised within the calisthenics world.
Offered at a cost of around 1300$, this isn't the cheapest certification available, though this cost is easily recovered once you start working with clients.
The program consists of 3 levels, each delivering a mixture of knowledge on
coaching, anatomy, diet, hygiene, marketing, and calisthenics exercises.
Once completed, you'll be entered into the WSWCF database of certified trainers, giving you a better change of getting hired.
A lot of legit calisthenics athletes, including many competitive street workout practitioners, have taken this certification and it holds the prestige of being administered by the only federation of the sport, which also offers the most well regarded competitions.
Pros:
All-inclusive and very complete: How to get clients, calisthenics, street workout, diet, hygiene, etc
Fully Online
Developed by leading practitioners
Cons:
Comparatively more expensive: ~1300$
Not a member of an international standard
For that reason, this is one of our favoured certifications, to learn more click on the button below:
WSWCF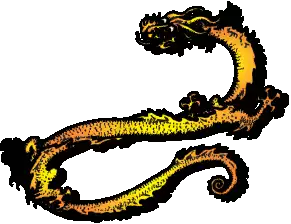 Dragon Door
Dragon Door offers hard-core training tools for harder-living types.
Dragon Door offers the world's premier resources for functional fitness and the highest level of physical performance.
Dragon Door has developed the world's single most effective system for rapid weight loss and immense gains in strength and power.
We earn a commission if you make a purchase, at no additional cost to you.
#2- Calisthenicscerfitications.com Review
Despite the generic sounding name, this certification is legit.
They offer mainly offline certifications and workshops, with the exception of their calisthenics fundamental certification, which is 100% online.
They also occasionally offer add-on certifications and credits.
It is part of the Register of Exercise Professional (REP), which gives it legitimacy and and a standard to compare to.
Completing this course will give you 8 REPs credits.
The program focuses on 5 exercises: The muscle-up, the human flag, the front lever, the back lever, and the planche, which are cornerstone calisthenics exercises and probably the most important progressions in the sport.
After the certification, you will be able to deliver one on one coaching sessions as well as group classes.
calisthenicscertifications.com
Pros:
Affordable
Fully Online
Well-regarded in the community
Cons:
Good fundamental knowledge, could be more in-depth
Limited availability
Global Calisthenics Certifications
Doing in person certifications can also be a great idea if you want to focus on improving your form.
These courses also have the added benefit of providing networking opportunities with gym owners, personal trainers, and potential clients.
This is not a calisthenics-specific program, though it's the most reputable certification / course you'll find in this article, and it does cover all topics that you need to become a calisthenics trainer.
This is one of the most complete programs we've found. It includes:
– ACE and NCAA (optional) certification exams- You get a voucher which allows you to book the exam one of the thousands of centers, spread around 110 countries.
– Video Lectures
– Video coaching sessions
– Audio coaching sessions
– Quizzes
– 2 Practice Tests
– The Professional's Guide to Health and Wellness Coaching Book
– The Professional's Guide to Health and Wellness Coaching Study Companion Book
ACE
Pros:
Most reputable institution offering certification- Recognised by most gyms and fitness companies
Relatively affordable
Great for job market
Cons:
Not calisthenics-centric, though very complete
Calisthenics Certifications in the USA
As the major calisthenics market, the USA has a wide variety of certifications on offer.
#1 Progressive Calisthenics Certification Review
This certification is the brain child of the kavadlo brothers, who are two well-known figures in the calisthenics scene.
Based on the convict conditioning book / methodology, the content of this course is very solid.
There are several dates and locations available throughout the U.S, you can check them out
here.
The course is broken down into 11 modules focusing on the following: push-ups, pull-ups, human flag, muscle-up, handstand, the bridge, squatting, floor holds and hanging moves, floor levers, front lever, and back lever.
It therefore is appropriate for athletes who already have knowledge in non-calisthenics areas such as dieting, rest, anatomy, injury management, and fitness in general.
The final examination necessary to obtain the certification is a physical test called "the century" which requires attendees to perform a series of squats, push-ups, knee raises, and pull-ups.
In our opinion, this exam isn't very hard and does not test the theoretical skills necessary to become an instructor.
This certification is thus a good option for somebody looking to gain more knowledge of calisthenics straight from two of the most well known athletes.
However, if you're looking to become a trainer, there may well be better options available.
Progressive Calisthenics
Pros:
Based on very popular methodology: Convict Conditioning
Administered by reputable athletes: The Kavadlo brothers
Many dates and locations available
Cons:
Comparatively Pricey: 1099$
Focuses exclusively on exercises, doesn't include dieting, rest, anatomy, marketing, etc.
#2 Anti-Gravity Certification Review
Another U.S based company offering certifications is Anti-gravity.
They offer 2 levels of certifications, the first one offering 6 modules: the Push up series, Pull-up series, Handstand series, Bridge, the Squat series, Knee raise/leg raise series, and the second level consisting of more in-depth information on tracking workouts and progressing beyond the basic exercises.
Anti-gravity
Calisthenics Certifications in London and the UK
The calisthenics scene has begun to develop in London too.
Several calisthenics gyms have popped up and there are numerous talented athletes across the pond.
#1- CalisthenicsUK Certification Review
Calisthenics UK is perhaps the most well known calisthenics company in the UK.
This is another REPs compliant certification that will help you advance in the REPs system.
They offer two courses / workshops.
The first one focuses on calisthenics fundamentals and is more appropriate for hobbyists.
It lasts half a day and will leave you with a solid understanding of the basics of bodyweight training as well as a few exercises to practice on your own.
The second is a more extensive trainer focus program that will leave you ready to give calisthenics classes.
All in all, we recommend taking the calisthenics trainer certification- It is taught by some legit athletes, is REP certified and will open a lot of doors for your career as a personal trainer or coach.
Calisthenics UK
Final Thoughts
Wether your goal is to make a career out of Calisthenics, or simply learn more about our sport, getting certified is a great idea.
We hope that this article has helped you give the first step and we encourage you to share your own feedback in the comment section.
As always, our team is available to help in any way possible, so feel free to reach out for advice.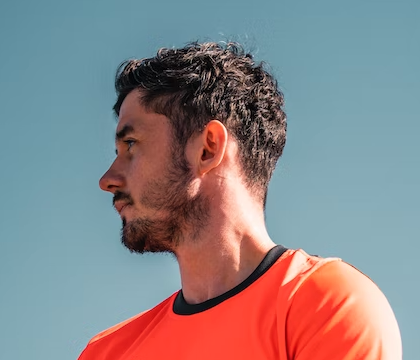 Chris is an experienced Calisthenics practitioner focused on isometric exercises and street workout. He founded thehybridathlete.com in 2017, which was subsequently acquired by theyhybridathlete.com
He is based in Portland and has been working out using solely his own body weight and bars for the past 6 years.